2013-05-19
Dr. Andrew Rudnick, dentist in West Palm Beach, of Palm Beach Dental Group continues to take courses in continuing education, particularly in the areas of cosmetic dentistry and implant dentistry. Dr. Rudnick continues educational courses in dentistry to stay on top of the cutting edge advancements in dentistry. The pursuit of lifelong learning and ongoing training in dentistry is more important than ever before. "I believe there is always room for improvement, and working in a profession that is constantly changing, it is important to stay up-to-date on the latest ...
2013-05-19
Dr. Shervin Louie is excited to continue to offer his patients extensive dental health care information through his Hollywood Dentistry's educational blog. The information-rich blog is available 24/7 online at http://www.smileinla.com, and offers important dental information to help patients to better understand their dental health care. "It is important that my patients understand their upcoming procedure or their symptoms so that they can properly care for their teeth and gums. With my practice's educational blog, I hope that my patients will use this as a go-to ...
2013-05-19
Drs. Paul Singh, Pradeep Khurana, Cathrine Rhim, Hazel Santiago-Macinap, Julio Escobar, Sharada Upputuri, Oussama Founas, Vishal Gandhi, and John Micaletti dentists in Naperville, are pleased to offer new patient services on Valley View Dental's website to make it simple and painless for new patients to find and join their ever-growing dental practice. Naperville dentists at Valley View Dental are offering downloadable new patient forms to make it easy for new patients to be prepared before coming in for their first appointment. For most first appointments with a new ...
2013-05-19
With technology constantly advancing, Dr. Mario Maritato, dentist in Kenosha, is committed to remaining on the cutting edge of advancements. To showcase this, Dr. Maritato is pleased to announce that Maritato Dental can now be found on Facebook and Twitter, leading social media websites. By joining Facebook and Twitter, Dr. Mario Maritato, Kenosha dentist, helps to increase the ways patients can interact with Maritato Dental. Patients can visit the practice's website to easily access a link to the practice's Facebook and Twitter pages. Once they are on the Facebook ...
2013-05-19
Premier dentist in Cincinnati, OH, Dr. Stuart Levy, has created a new practice blog for increased patient education and knowledge of dental health care. The new, informative blog provides new and existing patients with helpful resources for making educated decisions about their oral health. As the dental industry is continually advancing, Dr. Stuart Levy, cosmetic dentist in Cincinnati, understands the importance of keeping patients and visitors up-to-date with all of the new and exciting things taking place at his dental practice, as well as dentistry in general. The ...
2013-05-19
Dr. Andrew Parker, Norwalk ear, nose and throat doctor, is now offering new online patient forms for first appointments. Patients can easily access the forms via the practice's state-of-the-art website at http://www.parkerent.com to download and print before their initial visit to Parker Ear, Nose & Throat of Fairfield County. With necessary paperwork completed in advance of their first visit, patients can spend more one-on-one time getting to know their Norwalk ENT, discussing symptoms and completing treatments. The registration forms can be easily accessed and ...
2013-05-19
One of the top concerns of women regarding their appearance is their face. A 2012 Daily Mail article (Are we hiding behind our make-up? How nearly half of women admit to disliking their own bare faces, Dumas, 2/28/12) revealed that nearly half of women are not happy with the way their faces look. It's an understandable concern, since the face is the first thing that strangers notice when meeting. Sarasota Facial Aesthetics understands that women want clean, fresh-looking, blemish-free skin with a healthy complexion, so the office is offering a number of hard-to-believe ...
2013-05-19
Uretilalt.dk is representative of the new way that customers are selecting and purchasing new watches. A lot has been written and discussed on the subject of the demise of high street shopping. There were some items, watches included, that many believed would always remain a high street commodity, but it has proven to not be the case. Even designer brands including Armani, D&G, and Hugo Boss are available at discount prices on Uretilalt.dk. They are guaranteed to be completely official, the payment is secure, and the delivery is free. These are conditions that have ...
2013-05-19
There are a number of discounted football shirts available on Foboldonline.dk. Official football shirts, shorts, and memorabilia from a range of different football teams, countries, and continents can be securely paid for online and then be delivered in the post in a short period of time. Orders are processed over the weekends, if necessary, to facilitate the quality of the shopping experience of the customer. As is often the case, it's the quality of the merchandise that largely determines the popularity of the company. There seems to be a wide range of shirts offered, ...
2013-05-19
The action is brought on behalf of Plaintiff Andrew G. Vandee and members of a putative class consisting of all non-exempt employees who performed work for defendant Suit-Kote on Public Works Projects over the past six years. The estimated size of the class is 700 members. The class action lawsuit alleges that defendant Suit-Kote persistently failed to pay supplemental benefits in addition to prevailing wages required by law. The class action lawsuit also claims that Suit-Kote failed to pay the Plaintiff and other employees at a rate of time and one-half of their hourly ...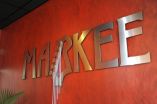 2013-05-19
Mark Begelman, the 2-time winner of Ernest and Young's "Entrepreneur of the Year" award, former Financial News CEO of the Year and Board member of the Rock and Roll Hall of Fame, is going back into the music business with partner, Keith Ridenour. Begelman, founder of Mars Music, sees an opportunity to create something for the music community that simple doesn't exist in today's market. Mark and partner Keith Ridenour have formed Markee Rehearsal and Recording studios. Keith was the founder of Ridenour Rehearsal, which, in its day, was the only recording and ...

2013-05-19
Themed gardens can be a ton of fun for gardeners who are looking to try something new, not only in the garden but also in the kitchen. There are many different kinds that can be planted with the purpose of a specific recipe or culinary trend. Basil-Based Themes Basil plants can give you the basics for several themed gardens all summer long. Basil is one of the most accessible herbs and is prolific in its growth. It can be grown anywhere: in flower gardens, vegetable gardens, in pots, even indoors. A pesto garden is the perfect start for using basil. Pesto is an ...
2013-05-18
Orlando, FL (May 18, 2013) — An increasing number of U.S. children are experiencing gastrointestinal issues that require interventions to resolve, according to research presented at Digestive Disease Week® (DDW). In one study targeting obesity, researchers at the Cleveland Clinic Children's Hospital found that obese children have a unique pattern of exhaled breath compared to their lean counterparts. The pattern showed differences in volatile organic compound levels that can be correlated to potential complications associated with obesity, such as diabetes and fatty ...
2013-05-18
Orlando, FL (May 18, 2013) — The use of a smartphone application significantly improves patients' preparation for a colonoscopy, according to new research presented today at Digestive Disease Week® (DDW). The preparation process, which begins days in advance of the procedure, includes dietary restrictions and requires specific bowel preparation medication to be taken at strict intervals. The better the preparation, the easier it is for doctors to see cancer and precancerous polyps in the colon. The study, which was conducted by the gastroenterologists of Arizona Digestive ...
2013-05-18
Orlando, FL (May 18, 2013) — There are significant cost and risk factors associated with two procedures commonly used to diagnose or treat gastrointestinal problems, according to research presented at Digestive Disease Week® (DDW). A study by New York Presbyterian Hospital and Weill-Cornell Medical College suggests that more objective testing may substantially reduce the cost and risk of managing gastroesophageal reflux disease (GERD). Although GERD is believed to affect nearly 25 percent of adults, researchers found that almost a third of patients undergoing treatment ...
2013-05-18
Orlando, FL (May 18, 2013) — Research presented today at Digestive Disease Week® (DDW) explores new discoveries in liver disease research, with findings about the impact of coffee on autoimmune disease and palliative care for cirrhotic patients. While coffee consumption recently has been associated with reduced risk of fibrosis, a new study found that even a few more cups of java each month also correlate with lower risk for a particular autoimmune liver disease. Researchers at the Mayo Clinic, Rochester, MN, linked coffee consumption with reduced risk of primary sclerosing ...
2013-05-18
Orlando, FL (May 18, 2013) — A ground-breaking advance in colonoscopy technology signals the future of colorectal care, according to research presented today at Digestive Disease Week® (DDW). Additional research focuses on optimizing the minimal withdrawal time for colonoscopies and exploring safer methods for removing polyps. During colonoscopy, doctors use a device called a colonoscope to examine the colon. This screening test for colorectal cancer allows a doctor to look for precancerous polyps called adenomas in the colon and rectum. A study featuring a new colonoscope ...
2013-05-18
ROCHESTER, Minn. -- Regular consumption of coffee is associated with a reduced risk of primary sclerosing cholangitis (PSC), an autoimmune liver disease, Mayo Clinic research shows. The findings were being presented at the Digestive Disease Week 2013 conference in Orlando, Fla. PSC is an inflammatory disease of the bile ducts that results in inflammation and subsequent fibrosis that can lead to cirrhosis of the liver, liver failure and biliary cancer. "While rare, PSC has extremely detrimental effects," says study author Craig Lammert, M.D., a Mayo Clinic gastroenterologist. ...
2013-05-18
Patients with treatment-resistant major depression saw dramatic improvement in their illness after treatment with ketamine, an anesthetic, according to the largest ketamine clinical trial to-date led by researchers from the Icahn School of Medicine at Mount Sinai. The antidepressant benefits of ketamine were seen within 24 hours, whereas traditional antidepressants can take days or weeks to demonstrate a reduction in depression. The research will be discussed at the American Psychiatric Association meeting on Monday, May 20, 2013 at 12:30 pm in the Press Briefing Room ...
2013-05-18
Orlando, FL (May 18, 2013) — Research presented at Digestive Disease Week® (DDW) explores new methods for managing digestive health through diet and lifestyle. Individuals suffering from Crohn's disease are often plagued by reduced muscle strength, fatigue and poor quality of life. These symptoms can remain even when patients are in remission. A randomized, double blind, placebo-controlled study found for the first time that vitamin D supplementation corresponded to significant relief of these symptoms. "Our findings may have significant implications for these patients," ...
2013-05-18
Contact: Bettina B. Hoeppner, Ph.D. bhoeppner@partners.org 617-643-1988 Massachusetts General Hospital Melissa A. Lewis, Ph.D. lewisma@u.washington.edu 206-543-3513 University of Washington Alcoholism: Clinical & Experimental Research College women exceed NIAAA drinking guidelines more frequently than college men In 1990, the National Institute on Alcohol Abuse and Alcoholism (NIAAA) issued guidelines that define low-risk drinking, which differ for men and women. New research shows that female college student drinkers exceed NIAAA guidelines for ...
2013-05-18
Contact: Miriam Schneider, Ph.D. miriam.schneider@zi-mannheim.de 49-621-1703-6269 (Germany) University of Heidelberg Rainer Spanagel, Ph.D. rainer.spanagel@zi-mannheim.de 49-621-1703-6251 (Germany) Central Institute of Mental Health Alcoholism: Clinical & Experimental Research Youth who have their first drink during puberty have higher levels of later drinking The earlier the age at which youth take their first alcoholic drink, the greater the risk of later alcohol problems. New research examines the influence of puberty on initiation of drinking. Findings ...
2013-05-18
Contact: Thomas F. Babor, Ph.D. babor@nso.uchc.edu 860-679-5485 The University of Connecticut School of Medicine David H. Jernigan, Ph.D. djernigan@jhsph.edu 410-502-4096 Johns Hopkins Bloomberg School of Public Health Alcoholism: Clinical & Experimental Research Beer-industry advertising guidelines: Rating panels may help industry assess itself The alcohol industry has developed and regulates its own guidelines regarding advertising. A new study has investigated the ability of panels to find consensus around code violations. Results indicate that ...
2013-05-18
Contact: Timothy C. Durazzo, Ph.D. timothy.durazzo@ucsf.edu 415-221-4810 x4157 San Francisco Veterans Administration Medical Center Alecia Dager, Ph.D. alecia.dager@yale.edu 860-545-7670 Yale University Alcoholism: Clinical & Experimental Research Individuals who drink heavily and smoke may show 'early aging' of the brain Alcohol treatment interventions work best when patients understand and are actively involved in the process. A first-of-its-kind study looks at the interactive effects of smoking status and age on neurocognition in one-month-abstinent ...
2013-05-18
In 2008 researchers from the University of Southern Denmark showed that the drug thioridazine, which has previously been used to treat schizophrenia, is also a powerful weapon against antibiotic-resistant bacteria such as staphylococci (Staphylococcus aureus). Antibiotic-resistant bacteria is a huge problem all over the world: For example, 25 - 50 per cent of the inhabitants in southern Europe are resistant to staphylococci. In the Scandinavian countries it is less than 5 per cent, but also here the risk of resistance is on the rise. So any effective anti-inflammatory ...