Kredyty mieszkaniowe
Sprawdź aktualny ranking najlepszych kredytów mieszkaniowych w Polsce - atrakcyjne kredytowanie nieruchomości.
2010-08-24
MERJS, specialists in London commercial property, are delighted to announce the successful let of newly refurbished media-style offices in the heart of Soho. The W1 office space, comprising of the entire first floor of National House, has been let to The Nursery Research and Planning Ltd. The total office space let is 2,695 square feet (250 square metres) on a five year lease. For further information visit http://www.merjs-agency.co.uk or call +44 20 7079 3976. "We're delighted to announce the successful let of this Soho office space," commented Colin Becker, Equity ...
2010-08-24
Steelhenge Consulting, a leading provider of business continuity and crisis management consultancy, is delighted to announce that it has been accepted onto the BSI Group Associate Consultant Programme (ACP). In order to gain acceptance, Steelhenge demonstrated a proven track record and excellent specialist knowledge of BS25999; the British Standard for Business Continuity Management, BS25777; the British Standard for ICT Continuity Management and ISO/IEC 27001, the international standard for Information Security Management Systems. For more information, visit http://www.steelhenge.co.uk ...
2010-08-24
To help small businesses effectively sell online, WebAndPeople today launched a new enhanced Web service. Magenting.com, a new faster, highly optimized, improved hosting solution, is making it easy to create, promote, and manage online stores. Magento comes with everything you need to get your online store up and running! It's never been easier to start selling online. Magenting users will receive a valuable set of tools and features, including automatic Magento eCommerce installation, automatic Magento template installation, and a free or paid professional Magento hosting ...
2010-08-24
Hundreds have already registered to attend the Hinduism Summit, to be held at the Sunnyvale temple in California on August 28, 2010 (Shravan Krushna Chaturthi, 5112 as per the Hindu lunar calendar), either in person or via the live webcast. This interest is not surprising considering that the topics up for discussion at the Summit, address many aspects of living as a Hindu in America. Some of the topics are Maintaining a Hindu identity, Issues facing Hindus, Hindu human rights and Understanding, living and preserving Hinduism in daily life. Prominent leaders like Shri Rajan ...
2010-08-24
South Ayrshire Council has appointed a new Executive Director to its Corporate Management Team with responsibility for planning, tourism, roads, waste management, property and assets, environmental health, trading standards and customer service. Lesley Bloomer will take over as Executive Director of Development & Environment when Graham Peterkin retires in the autumn. Lesley is currently a Performance Adviser working through SOLACE (Society of Local Authority Chief Executives) Enterprises to help Scottish Councils improve their performance and has worked with around ...
2010-08-24
SimpleCare is pleased to announce that it has opened a Representative Office in Benalmadena, Spain to better support their growing customer base. SimpleCare, a leading health-care provider is pleased to announce the opening of a Representative Office in Benalmadena, Spain. "The new office is located at, Urb. Nueva Torrequebrada, Benalmadena, Spain and will act as a liaison between SimpleCare and its customers and partners throughout Spain and in the United States. "The new office in Benalmadena will provide more convenience and access to our members," said R.B. ...
2010-08-24
Bustami and Saheb Trading Company (BSTC)- the exclusive dealers of Nissan in Jordan, at the Service Center in Marka, NISAC and NISTEC competitions for the Company's engineers, technicians and Service advisers , with the aim of promoting their skills, and discovering their capabilities and potentials. The technicians passed through several practical experiments and roll plays, including all the steps and measures to be taken by the Service advisers and the technicians alike to better serve the customers. Winners in this local competition are qualified to participate ...
2010-08-24
After a series of difficult situations in her marriage, Cassie O'Shaunnesy is forced to look life and death in the face. For her, the only way out is to abort her unborn child. Cassie's experience slips through the fingers of both the pro-life and pro-choice dilemma, only to confront her later. What results is a spiritual awakening—a rebirth of her own self—with her aborted daughter, Seana, which changes Cassie's life forever. According to author Orest Stocco, abortion has at least three distinct faces: The religious side is based upon faith, the secular upon science, ...
2010-08-24
Easy Auscultation (www.easyauscultation.com) has launched its auscultation training course for nurses. This course consists of 13 multimedia lessons. Each lesson includes an audio recording, thoracic diagram, cardiac animation and dynamic waveform. A course quiz is also included. In addition to this nursing course, the Easy Auscultation web site has over 65 heart and lung sound lessons. These 65 multimedia lessons represent one of the most comprehensive sets of online auscultation materials available. Each lesson can be viewed with a PC browser, iPad or iPhone. As ...
2010-08-24
Standard Media Group's internet radio station Martini in the Morning will once again be one of the sponsors for Orange County Susan G Komen Race for The Cure. The race is designed to raise money and raise awareness on the road to a cure for breast cancer. In California alone, more than 21,000 women are diagnosed with breast cancer each year. Breast cancer will take the lives of 4,000 women this year. Funds raised during the Komen Race for the Cure support the Komen vision of a world without breast cancer. "We came together because of a love of the music played at Martini ...
2010-08-24
People staying in one of the many hotels Tenby has to offer often like to take advantage of the Pembrokeshire Coast National Park, which is situated nearby. A number of special events are held in this beautiful region, with next month's Seal and Porpoise Watch expected to attract its fair share of keen walkers and wildlife lovers. Taking place on Monday September 27th, it will offer people a chance to see the grey seals that breed on the beaches around the cliffs of St Justinian's. Participants are asked to meet in St David's at 11:45 BST and catch the Celtic Coaster ...
2010-08-24
Madrid's annual celebration of animated film gets underway in the suburb of Pozuelo de Alarcon next month. Running from September 23rd to October 1st, Animadrid hosts screenings of new animations from around the world and serves as an international meeting place for members of the industry. For people staying in Madrid hotels, the event is a chance to catch the latest cartoons and meet some of the people behind the most cutting-edge animation techniques. In order to demonstrate that animation represents much more than "commercial children's cartoon films", the ...
2010-08-24
Legendary British rock band The Moody Blues will arrive in Bournemouth as part of their UK tour next month. The veteran group, who have sold over 50 million albums worldwide in a career spanning five decades, are set to play the Bournemouth International Centre (BIC) Windsor Hall on Thursday September 23rd. Formed in Birmingham in 1964, the Blues are perhaps best known for their epic 1967 single Nights in White Satin. However, the group were also one of the first acts to fuse elements of classical music with more contemporary sounds, pushing the boundaries of pop ...
2010-08-24
People making Cotswold hotel bookings next month may like to plan a trip to Bath for the Jane Austen Festival. Perfect for fans of Pride and Prejudice and Mansfield Park, the tenth edition of this annual event is due to take place from September 17th to 25th. Austen-themed activities take place throughout Bath under the guidance of festival director Jackie Herring. In tribute to the much-loved novelist and her famous fictional world, the first Saturday of the festival sees people dress up in 18th century clothes and parade through the streets of the city. Festival-goers ...
2010-08-24
Victoria's arts community will descend on the state capital next month for the start of the Melbourne Fringe Festival. The event, which runs between September 22nd and October 10th 2010, has become a vital showcase for independent artists since it first took place back in 1982. Over the past two decades, the organisers have presented more than 50,000 artists to more than two million people, including a mix of locals and tourists staying in Melbourne hotels. Half a million people took in the festival's various activities - such as the Fringe Hub at North Melbourne, ...
2010-08-24
Movie buffs will have an opportunity to enjoy some of the best and most amusing moments of early 20th century cinema when Australia's Silent Film Festival comes to Sydney next month. Numerous classics will be screened throughout the event, which has been praised by David Shepard of the US Film Preservation Associates for featuring "excellent, valid works of film art". The festival kicks off on September 11th 2010 at Pitt Street Uniting Church with For the Term of His Natural Life, the Norman Dawn-directed piece from 1927 starring the likes of George Fisher, Arthur ...
2010-08-24
The worlds of street fashion and art will collide at the Cell Art Gallery in Cairns next month as part of an exhibition entitled Shoefiti. Nicolette Worth has created a variety of paintings, lino prints and ceramics to display at the installation, with her works depicting the "many different characters" of a pair of trainers, she explained. Drawing on a diverse array of influences, including indigenous Australian, Indian and African art, as well as Australian and American hip-hop culture, the artist has endeavoured to create each piece in a different light. The ...
2010-08-24
A special run of Don Quixote performed by the Ballet Nacional de Cuba is coming to the Queensland Performing Arts Centre (QPAC) towards the end of next month, as part of the Brisbane Festival celebrations. Having been performed to audiences around the world, the company's take on the classic fictional tale has received widespread critical acclaim. In particular, their interpretation of the story has been praised for the dignified and serious manner in which the title character is portrayed - an aspect of the story which is often minimised in modern remakes. Tourists ...
2010-08-24
Unique Engineering and Consulting Services, LLC (UEaCS) based in Dayton, Ohio announced that a settlement has been concluded in a lawsuit between UEaCS and Rite Track Equipment Services, Inc. (Rite Track). As a result of the settlement, UEaCS is free to continue developing innovative solutions to help solve the semiconductor industry's challenges as well as transferring those unique solutions to other high-tech industries. Rite Track also has agreed to pay $200 per hour to bring the depth and breadth of UEaCS's engineering team to Rite Track to help promote a greater ...
2010-08-24
As the price of travel increases, fewer and fewer players can afford to climb in the car and drive to their nearest casino. This is perhaps one factor in the recent boom in Internet gaming, which has exploded onto the scene after years of relative obscurity. Slot machines, in particular, have come to enjoy a devoted web following. With listings from over a dozen casinos, each with a variety of slots, you'll find all of the best promos at Internet Slots. Between the bonuses and progressive jackpots, they've turned themselves into a veritable hub of cash. Best of all, ...

2010-08-24
You can save even more energy by making your own pellets. The process of making wood or biomass pellets as following: The Process of Making Wood or Biomass Pellets It's worth noting that in order to make pellets, you need specialized equipment. And while it may be possible to build a homemade pellet mill, I haven't seen a reliable productive one in action yet. If in fact you know of one, feel free to leave a comment with a link to it. That said, there are two main requirements, the raw material, and the equipment to make the pellets. The Material You can make ...
2010-08-24
Companies, including AGV SPORT, are now offering more internship opportunities than ever to college and even high school students. According to About.com, "Internships are no longer thought of as a nice thing to have but have become a necessity for those interested in finding employment in a particular industry or organization." Internships allow high school and college students to explore their career field as well as gain skills they will be able to utilize when they are navigating the job market. The article The New World of Internships in Time Magazine writes, "Research ...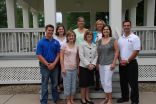 2010-08-24
Award winning wildlife artist, Dorie Petrochko (www.doriepetrochko.com) will be showcasing her masterpiece paintings at this year's fine arts festival. The Southbury Women's Club hosts this artisan event annually. This year's festival is Sat. Sept. 25th from 10 a.m. - 4 p.m. on the Southbury Green rain or shine. Talented artists, crafters, and jewelers will be showcasing their products for purchase. Stop by to meet her as well as other jewelers, sculptors, and crafters at this year's big event. Dorie is an accomplished painter, illustrator and teacher who has lectured ...
2010-08-24
There is an abundance of casino promotions for players of every level of skill to enjoy and prosper from at Platinum Play Online Casino. Players can benefit from these latest casino promotions right from the start with the New Player Bonus that helps to get them started on their winning streak as soon as they sign up as Real Money players. The stream of fantastic promotions never ceases at Platinum Play, as the current hot promotion The Great Casino Mystery is proving: it is a promotion in which players can assist Agent 47 to find a series of stolen prizes that ultimately ...
2010-08-24
Despite decades of effort to reduce drunk driving by organizations as MADD, DUI/OUI cases still exist. Russell Matson, a Massachusetts Drunk Driving Attorney, and owner of www.MADrunkDrivingDefense.com has been a part of countless DUI/OUI cases in the state of Massachusetts and sees little significant change in the number of incidents during this time. And now there is increasing evidence that the organization has lost sight of its goals. The American Institute of Philanthropy recently downgraded MADD to a "D" in its 2010 Charity Guide and Watchdog Report, citing the ...