Kredyty mieszkaniowe
Sprawdź aktualny ranking najlepszych kredytów mieszkaniowych w Polsce - atrakcyjne kredytowanie nieruchomości.
2010-08-23
Continuing the wave of success from their sold-out Las Vegas show "MÜS.I.C.," the Jabbawockeez set out to conquer the music world with their debut single "Robot Remains" available now on iTunes. Since it's release early Thursday morning, the single has already gotten a huge response from fans and critics alike. Quickly climbing the charts, it is already the #7 top electronic song on iTunes. "Robot Remains" will be the first single off their full-length debut album to be released later this year. The single, which is mostly instrumental, is a progressive mixture of electro ...
2010-08-23
With the new age of video games and MP3 players reading is becoming something fewer teens enjoy. In fact, when asking her teenage son who might be interested in a copy of her book, he said, "Mom, we watch movies nowadays. Nobody reads." This is a sad thing for Kelly as an author to hear, not only because it is a passion of hers, but because reading opens new worlds and offers hours of escape with education built in along the way. She, herself an avid reader all her life, has her fondest memories curled up on the couch with her mother, reading a good book. "Many things I've ...
2010-08-23
In the world of biofuels, 2010 is officially the year of the autotrophic organism as dozens of companies and academic laboratories race to transform algae into a source of viable green energy, according to Algae Biofuels Production Technologies Worldwide by leading industrial market research firm SBI Energy. The endgame of these research efforts—which include genetic engineering and other biological techniques that create chemically induced mutations to improve how algae functions—is to domesticate algae, to make it a crop highly efficient at converting sunlight and carbon ...
2010-08-23
More than 6600 people enjoyed one of the most memorable ever Ladies Night at Ayr Racecourse recently. Brilliant sunshine greeted the racegoers, and as a result the lawns and gardens were a sea of fashion with ladies dressed in their finery enjoying the racing and the superb atmosphere. The huge crowd enjoyed a brilliant evening's racing with seven races, and after the action on the course ended the fun inside started with top quality entertainment in both the Ayrshire Suite and the Princess Royal Suite. Top tribute band Take That 2 played for around two hours and ...
2010-08-23
Matthew O'Brien, the Founder and President of Mint Social, a social media marketing ( http://www.mintsocial.com ) and online branding company based in Scottsdale, Arizona, will be one of the presenters at Social Media AZ (SMAZ), Arizona's largest homegrown conference on social media for business at Tempe's MadCap Theater on September 9, 2010. The focus for the the third SMAZ conference, will be on applied social media practices, and presenters will be showcasing successful strategies that have worked for their businesses or clients. "This is the big social media event ...
2010-08-23
It was the scene in the 1939 film Gone With the Wind Clark Gable dreaded playing. It required him to break down when he learns Scarlett has suffered a miscarriage because of an accident he caused. Men ding Fleming came up with a compromise. They would do the scene twice, the first with tears, the second without. Gable would decide which take to go with. After reviewing the rushes Gable agreed the weepy scene was better. âdnâEUR t cry in GableâEUR s world and he was Mr. Hollywood masculinity. He was embarrassed and director, Victor Fleming, couldnâEUR t change his mind ...
2010-08-23
Recreational vehicle sales teams have reported a direct relationship between sponsorship ( http://www.miramarairshow.com/spons_info.html ) of the Miramar Air Show and increased sales. Through one of the many affordable sponsorship opportunities available, a Can Am Spyder sales team was able to host a Ride & Drive event on air show grounds. The Ride & Drive allowed the efforts of the sales team to reach thousands of prospective Can Am Spyder buyers. The company reported almost 500 test drives during their last sponsorship of the Miramar Air Show. Air show attendees were ...
2010-08-23
Grana Padano has been an integral part of Italy's gastronomic tradition for almost 1,000 years. Now, more and more American consumers know that 'Grana' refers to the grainy, crumbly texture of the cheese and 'Padano' refers to its area of origin in the Po River Valley of Northern Italy. This cow's milk cheese is produced in Lombardia, Emilia Romagna (only the province of Piazenza), Veneto, Piemonte and Trentino (only the province of Trento) and is strictly linked to the areas and territories in which it is made. This deep straw yellow colored cheese, when mature, has ...
2010-08-23
Essential Enterprise Solutions, Inc. (EESi), a medical imaging and DICOM storage solution provider, is pleased to announce it has officially become a Member Organization of Integrating the Healthcare Enterprise (IHE) International, a non-profit organization focused on interoperable standards development. IHE is a global initiative by healthcare professionals and industry leaders from the Hospital Information Management Systems Society (HIMSS) and the Radiological Society of North America (RSNA) established to improve the way computer systems in healthcare share information. ...
2010-08-23
CompletelyNovel.com has expanded the printing options available to the writers and publishers within its online community. Working with Lightning Source, CompletelyNovel customers can now select from a number of options to print their books in the UK and United States. Instead of having to create separate accounts with printing companies, writers and publishers can now get easy, free and instant access to multiple print-on-demand options through CompletelyNovel. . CompletelyNovel users can upload their manuscript as a Word Document or PDF and design their cover online. ...
2010-08-23
Washco Consulting, a Hickory, N.C. company specializing in business consulting and development, has launched a new division focusing on advertising, marketing and self promotion called "Pink Penguin Solutions." Services include logo development, copywriting, brochure design, electronic newsletter design, website design, search engine optimization (SEO), resume renovation and public relations. "Pink Penguin Solutions has become a natural extension birthed as a result of corporate demand and current economic conditions. We are seeing two types of clients emerge: 1. ...
2010-08-23
This is the time of year when many families start thinking about the end of summer and the start of school. But "back to school" doesn't have to mean summer fun is over. Located on the edge of the Black Hills in western South Dakota, Rapid City offers a blend of both - the education vacation. Affordable, family-friendly educational destinations are easily accessible from Rapid City. Mount Rushmore National Memorial is less than 30 minutes away. Badlands National Park is a 45 minute drive and Crazy Horse Memorial is a little over an hour. "Rapid City is uniquely positioned ...
2010-08-23
Socius has earned a prominent place on Accounting Technology and WebCPA's VAR 100 list for the fifth consecutive year. Each year, Accounting Technology and its online counterpart WebCPA recognize the country's top 100 value-added resellers (VAR) of mid-level accounting software packages. VARs are selected for the list and ranked based upon company and revenue size and growth from year to year, as well as the variety and value of the accounting software solutions they provide. This year, special consideration was given to organizations embracing cloud computing technology. ...
2010-08-23
The Connecticut Real Estate Investors Association, or CT REIA, in association with Mark Klee, is announcing an all-day seminar and workshop with Mark Klee. This event will take place on Saturday, August 28, from 9:00am to 3:00pm, at the Four Points Sheraton on 275 Research Parkway, Meriden, CT. This event is $29 for CT REIA members. Admission includes one free guest and a free copy of Mark Klee's "The Bankrupt Tenant." National speaker Mark Klee has been investing for over 20 years and is a full-time investor. Mark specializes in simplifying the investing process and ...
2010-08-23
As people look to save money wherever possible on all kinds of goods with the recession remaining in place, leading consumer bargains website DiscountVouchers.co.uk has launched 'Hero Haggler' to help track down the country's best barterer. The of the new competition gets a luxury trip to Marrakesh to experiment with their bargaining techniques. The contest will look to find the UK's best barterer, and any consumer from the UK can enter the competition simply by listing their three best bargains secured over time, backed by evidence. The competition is on the DiscountVouchers.co.uk ...
2010-08-23
Craftsman Direct Handyman Home Improvement is offering discounts on all wood deck projects for the fall season. They are also offering a life time warranty on all decks constructed, cleaned and repaired by Craftsman Direct in Raleigh for ten years. Craftsman Direct is now offering extra incentives to get your outdoor deck project done for the fall. "Our deck work is done with quality as the single most important ingredient," said Lee Mendel Smoak, President of Craftsman Direct. "After a wood deck is cleaned or built it must dry before being sealed. Many of our competitors ...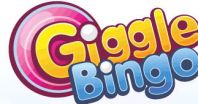 2010-08-23
The exceptionally popular Giggle Bingo [ http://www.gigglebingo.co.uk/ ], a leading online bingo room, has proven to be very rewarding for players lately, especially the 90-Ball bingo Snickers room which has an array of jackpots on offer. Two such players recently walked away with a combined total of GBP1543.29 in winnings from a Progressive jackpot game and a Special Giggles JP. Savannah01, the latest Progressive Jackpot winner at Giggle Bingo, won herself a staggering GBP953.29 in the 90-Ball Snicker Room. She achieved this fantastic win in 47 calls on ball number ...
2010-08-23
QuickNAV Boating School, which offers boating instruction to both commercial and pleasure boat clients, has moved from Granville Island to its new premises in North Vancouver, BC. This new location offers a modern, air-conditioned teaching environment. QuickNAV Boating School offers services to the boating community both for commercial, non-pleasure and pleasure craft. Courses are: - Simulaten Electronic Navigation - Navigation - Marine Emergency Duties (MED A3) - Small Vessel Operator Proficiency (SVOP - VHF Radio ROC-M - Chartwork - Pleasure Craft Operator ...
2010-08-23
"Agent Provocateur is the most erotic lingerie in the world and I use it for my pleasures." - Kirsty Hume for Agent Provocateur Agent Provocateur today launches its new Betty Sue campaign featuring Kirsty Hume. A two-minute film accompanies a print campaign and lookbook of filmic stills and video shorts. These individual elements of the campaign support an Autumn/Winter 2010 lingerie collection which takes inspiration from strong female protagonists from late 20th Century Hollywood cinema. The two minute glimpse into this erotically charged, cinematic world is the ...
2010-08-23
Agent Provocateur's debut Jewellery Collection for Autumn / Winter 2010 celebrates iconic female protagonists, effortlessly and elegantly complementing the lingerie line: Dark Fairytale Dark Fairytale is inspired by the shocking undertones of Hans Christian Anderson's fantastical fairytales and the mystery evoked in Pedersen and Frolich's iconic illustrations. The dark wood comes alive engulfing Snow White as she innocently explores this new environment. Layer upon layer of delicate 18ct gold chains are enchanting when adorned with thorns, subtly glistening by day, ...
2010-08-23
Since 1994, New Jersey has offered a free roadside assistance program that gives aid to motorists dealing with vehicle-related frustrations like dead batteries, flat tires or an empty gas tank. The state's Emergency Service Patrol (ESP) began not only as a public service, but also to prevent the congestion and safety concerns that usually result from cars on the side of the road. The ESP program has aided approximately 114,000 motorists on more than 400 miles of high-traffic New Jersey roadways since its inception. But with government belts tightening, legislators are ...
2010-08-23
Two recent train accidents in Illinois reveal that dangers are present in all parts of the state, from rural crossings to congested Chicagoland transportation arteries. Illinois ranks among the top states nationally in the number of railway accidents every year, due in part to the fact that it has the second highest number of railway crossings in the country, after Texas. While train collisions with vehicles in Illinois were at a ten-year low in 2009, they still resulted in 16 fatalities statewide. In late July, a mail carrier was killed when his truck was struck by ...
2010-08-23
The U.S. Congress is currently debating whether to require all car manufacturers to include Event Data Recorders, more commonly known as "black boxes," as standard safety features in all vehicles. Several automobile makers began installing black boxes as standard features in 2005, but they are not mandatory and are not regulated. While black boxes can be helpful tools in accident forensics, they are still surrounded by controversy because of the skill needed to interpret the recorded data and possible motorist privacy violations. Motor Vehicle Safety Act The Motor ...
2010-08-23
Just because a person appears to be a multimillionaire or better on paper does not mean that they actually have all of that money in the bank. Take for instance Elon Musk, the CEO of SpaceX, co-founder of PayPal and co-founder of Tesla Motors. By some estimates, Musk is believed to be worth nearly a billion dollars and had as much as $200 million in cash reserves in recent years. Yet, during his much-publicized divorce, Musk admitted that he has little cash available because he had reinvested nearly all of his earnings into his businesses. He also said that he finances ...
2010-08-23
In recent years, public awareness of the ongoing risks posed by concussions and other closed head injuries to athletes has increased. Medical research has shown that the brain is much more vulnerable to being injured again in the weeks and months following an impact to the head. Even professional competitors are enduring longer recovery periods rather than playing through fogginess, balance issues and memory loss, not to mention the possibility of permanently ending a career. New Jersey officials have taken measures to increase protections for much younger potential victims: ...