Reliable COVID-19 short-term forecasting
A new model developed at Texas A&M has proved successful in predicting COVID-19 infection rates two to three weeks in advance
2021-04-15
(Press-News.org) A new study by Texas A&M University researchers published in END
ELSE PRESS RELEASES FROM THIS DATE: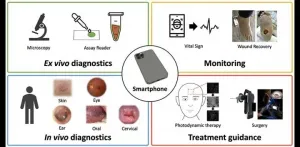 2021-04-15
Smartphones get smarter every day. These "Swiss Army knives" of mobile computing become even more useful with specialized attachments and applications to improve healthcare. Based on inherent capabilities like built-in cameras, touchscreens, and 3D sensing, as well wearable peripheral devices, custom interfaces for smartphones can yield portable, user-friendly biomedical imaging systems to guide and facilitate diagnosis and treatment in point-of-care settings. What are the most effective ways to leverage and augment smartphone capabilities? Helpful guidelines are provided in a critical review of emerging smartphone-based imaging systems END ...
2021-04-15
An imaging agent allows scientists to better visualize Enterobacterales infections in patients, helping to address pathogens that can be life-threatening and frequently resist antibiotics. The agent was safe in 26 patients and differentiated infections from either sterile inflammation or COVID-19-linked pneumonia in hamsters. Enterobacterales is the largest group of disease-causing bacteria in humans, and includes common pathogens such as Escherichia coli, Salmonella, and Klebsiella pneumoniae. These species have become increasingly resistant to common antibiotics, which has led the Centers for Disease Control to label some drug-resistant strains as urgent threats to human health. However, scientists still lack tools that can rapidly ...
2021-04-15
New research from the Florida State University College of Medicine has found that the personality trait neuroticism is consistently associated with a higher risk of developing the brain disorder Parkinson's disease. The research by Professor of Geriatrics Antonio Terracciano and team, published in Movement Disorders, found that adults in the study who scored in the top quartile of neuroticism had more than 80% greater risk of Parkinson's, compared to those who scored lower on neuroticism. "Some clinicians think that the anxiety and depression is just the result of Parkinson's," Terracciano said. "However, our findings suggest that some emotional vulnerability is present early in life, ...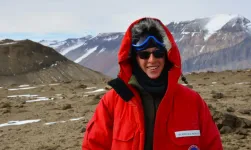 2021-04-15
AMHERST, Mass. - Last month saw the average concentration of atmospheric carbon dioxide (CO2) climb to almost 418 parts-per-million, a level not seen on Earth for millions of years. In order to get a sense of what our future may hold, scientists have been looking to the deep past. Now, new research from the University of Massachusetts Amherst, which combines climate, ice sheet and vegetation model simulations with a suite of different climatic and geologic scenarios, opens the clearest window yet into the deep history of the Antarctic ice sheet and what our planetary future might hold. The Antarctic ice sheet has attracted the particular interest of the scientific community because it is "a lynchpin in the earth's climate system, affecting everything from ...
2021-04-15
Financial stress can have an immediate impact on well-being, but can it lead to physical pain nearly 30 years later? The answer is yes, according to new research from University of Georgia scientists. The study, published in Stress & Health, reveals that family financial stress in midlife is associated with a depleted sense of control, which is related to increased physical pain in later years. "Physical pain is considered an illness on its own with three major components: biological, psychological and social," said Kandauda A.S. Wickrama, first author and professor in the College of Family and Consumer Sciences. "In older adults, it co-occurs with other health problems like limited physical functioning, loneliness and cardiovascular ...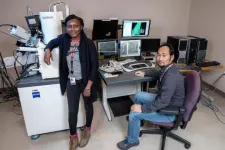 2021-04-15
Florida State University researchers have discovered a novel way to improve the performance of electrical wires used as high-temperature superconductors (HTS), findings that have the potential to power a new generation of particle accelerators. An image of Bi-2212, bismuth-based superconducting wires. (Mark Wallheiser/FAMU-FSU College of Engineering) Researchers used high-resolution scanning electron microscopy to understand how processing methods influence grains in bismuth-based superconducting wires (known as Bi-2212). Those grains form the underlying ...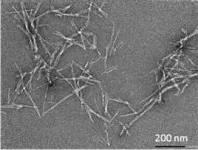 2021-04-15
Amyloid fibrils are deposits of proteins in the body that join together to form microscopic fibres. Their formation has been linked to many serious human diseases including Alzheimer's, Parkinson's and Type 2 diabetes. Until today, scientists have been unable to reliably measure the speed of fibril growth, as there have been no tools that could directly measure growth rate in solution. However, researchers from the UK's University of Bath and the ISIS Neutron and Muon Source have now invented a technique that does just that. Results from their study are published in RSC Chemical Biology. "This is an important breakthrough, ...
2021-04-15
In a newly released study, researchers found that remote and virtual care models can negatively impact small physician offices. Three researchers from END ...
2021-04-15
To better understand the psychological and physical impact caused by the profound consequences of the COVID-19 pandemic - and also inform priorities for interventions and policy changes to address the mental health consequences of the pandemic -- researchers from the Center for the Developing Brain at the Child Mind Institute developed and deployed the CoRonavIruS health and Impact Survey (CRISIS). This questionnaire covered key topics relating to mental distress and resilience during the pandemic. According to a newly-published manuscript of the findings, perceived risk of COVID-19, prior mental health status, and lifestyle changes were key predictors of mental health during the pandemic in adults and children surveyed in the U.S. and U.K. In the study, supported by the Morgan Stanley ...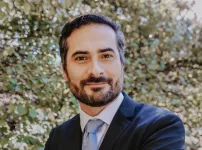 2021-04-15
URBANA, Ill. - Agricultural producers deal firsthand with changing weather conditions, and extreme events such as drought or flooding can impact their productivity and profit. Climate change models project such events will occur more often in the future. But studies of the economic consequences of weather and climate on agriculture typically focus on local impacts only. A new study from the University of Illinois looks at how changes in weather - including extreme events - may decrease crop profit in one state while increasing profits in other states. The secret ingredient: U.S. interstate trade. It is expected to mitigate ...
LAST 30 PRESS RELEASES:
[Press-News.org] Reliable COVID-19 short-term forecasting
A new model developed at Texas A&M has proved successful in predicting COVID-19 infection rates two to three weeks in advance