Prostate cancer linked to obesity
An INRS team is investigating the relationship between body mass and the risk of developing cancer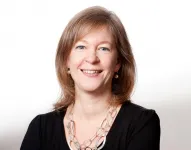 2021-06-10
(Press-News.org) Prostate cancer is the most common form of cancer among Canadian men and the third leading cause of cancer death. Abdominal obesity appears to be associated with a greater risk of developing aggressive prostate cancer. This link was demonstrated in a END
[Attachments] See images for this press release: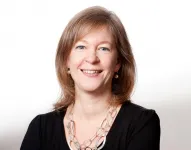 ELSE PRESS RELEASES FROM THIS DATE:
2021-06-10
Generally, physics and financial systems are not easily associated in people's minds. Yet, principles and techniques originating from physics can be very effective in describing the processes taking place on financial markets. Modeling financial systems as networks can greatly enhance our understanding of phenomena that are relevant not only to researchers in economics and other disciplines, but also to ordinary citizens, public agencies and governments. And the theory of Complex Networks represents a powerful framework for studying how shocks propagate in financial systems, identifying early-warning signals of forthcoming crises, and reconstructing ...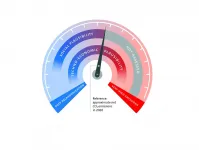 2021-06-10
Today the Hamburg-based Cluster of Excellence "Climate, Climatic Change, and Society" (CLICCS) publishes a new, essential study on climate futures. The study represents the first systematic attempt to investigate whether a climate future with net-zero carbon emissions is not only possible but also plausible. The authors examine plausibility from a technical-economic perspective, but also with regard to the societal changes necessary for such a future. They conclude that deep decarbonization by 2050 is currently not plausible - the current efforts to bring about societal transformation need to be far more ambitious. The European Union is now increasing the ambition of its climate goals, and the German Federal Constitutional Court has recently committed Germany ...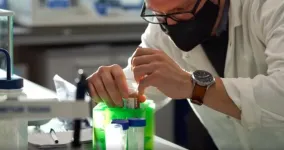 2021-06-10
Researchers have created a plant-based, sustainable, scalable material that could replace single-use plastics in many consumer products. The researchers, from the University of Cambridge, created a polymer film by mimicking the properties of spider silk, one of the strongest materials in nature. The new material is as strong as many common plastics in use today and could replace plastic in many common household products. The material was created using a new approach for assembling plant proteins into materials which mimic silk on a molecular level. The energy-efficient method, which uses sustainable ingredients, results in a plastic-like free-standing film, which can be made at industrial ...
2021-06-10
Researchers from North Carolina State University have turned a longstanding challenge in DNA data storage into a tool, using it to offer users previews of stored data files - such as thumbnail versions of image files. DNA data storage is an attractive technology because it has the potential to store a tremendous amount of data in a small package, it can store that data for a long time, and it does so in an energy-efficient way. However, until now, it wasn't possible to preview the data in a file stored as DNA - if you wanted to know what a file was, you had to "open" the entire file. "The advantage to our technique is that it is more efficient ...
2021-06-10
DALLAS, June 10, 2021 -- The distance a stroke patient must travel to receive care at a certified stroke center differs by race, age, income and insurance status, with the largest disparities found among rural residents and American Indians, according to a combined analysis of U.S. census data and road maps published today in Stroke, a journal of the American Stroke Association, a division of the American Heart Association. Treatment for ischemic stroke, a blockage in an artery that supplies blood to the brain, restores blood flow to the brain. Rapid treatment is essential to reduce disability. Blood flow may be reestablished by administering intravenous clot-busting medication within 4.5 hours after the onset of stroke ...
2021-06-10
Polymetallic nodules and crusts cover many thousands of square kilometres of the world's deep-sea floor. They contain valuable metals and rare earth elements and are therefore of great economic interest. To date, there is no market-ready technology for deep-seabed mining. But it is already clear that interventions in the seabed have a massive and lasting impact on the areas affected. This is also confirmed by a study now published by Tanja Stratmann from the Max Planck Institute for Marine Microbiology in Bremen, Germany, and researchers from the Senckenberg am Meer Institute in Wilhelmshaven, Germany, and the Dutch research institute NIOZ. In their study, Stratmann and her colleagues used data from ...
2021-06-10
When nature vanishes, people of color and low-income Americans disproportionally lose critical environmental and health benefits--including air quality, crop productivity and natural disease control--a new study in Nature Communications finds. The University of Vermont research is the first national study to explore the unequal impacts on American society--by race, income and other demographics--of projected declines in nature, and its many benefits, across the United States. Focusing on three vital ecosystem services--air quality, crop pollination, and control of insect-borne disease (West Nile virus), researchers project that these benefits of nature will decrease for non-white people by an average of 224%, ...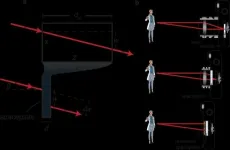 2021-06-10
Can you imagine one day using a telescope as thin as a sheet of paper, or a much smaller and lighter high-performance camera? Or no longer having that camera bump behind your smartphone? In a paper published in Nature Communications, researchers from the University of Ottawa have proposed a new optical element that could turn these ideas into reality by dramatically miniaturizing optical devices, potentially impacting many of the applications in our lives. To learn more about this project, we talked to lead author Dr. Orad Reshef, a senior postdoctoral fellow in the Robert Boyd Group, and research lead Dr. Jeff Lundeen, who is the Canada Research Chair in Quantum Photonics, Associate Professor in the ...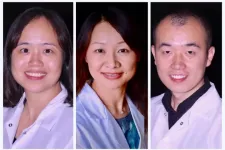 2021-06-10
A class of drug called monoamine oxidase inhibitors is commonly prescribed to treat depression; the medications work by boosting levels of serotonin, the brain's "happiness hormone." A new study by UCLA researchers suggests that those drugs, commonly known as MAOIs, might have another health benefit: helping the immune system attack cancer. Their findings are reported in two papers, which are published in the journals Science Immunology and Nature Communications. "MAOIs had not been linked to the immune system's response to cancer before," said Lili Yang, senior author of the study and a member of the Eli and Edythe Broad Center of Regenerative Medicine and Stem Cell Research at UCLA. "What's especially exciting is that this is a very well-studied and ...
2021-06-10
The largest study of its kind has unveiled new insights into how genes are regulated in dementia, including discovering 84 new genes linked to the disease. Led by the University of Exeter, the international collaboration combined and analysed data from more than 1,400 people across six different studies, in a meta-analysis published in Nature Communications. These studies had used brain samples from people who had died with Alzheimer's disease. The project, funded by Alzheimer's Society and supported by the Medical Research Council and the National Institutes for ...
LAST 30 PRESS RELEASES:
[Press-News.org] Prostate cancer linked to obesity
An INRS team is investigating the relationship between body mass and the risk of developing cancer