Rare inherited variants in previously unsuspected genes may confer significant risk for autism
New Study in Nature Genetics uses SPARK database to investigate variants that are less damaging than de novo mutations, but contribute almost as much risk
2021-07-26
(Press-News.org) New York, NY (July 26, 2021) - Researchers have identified a rare class of genetic differences transmitted from parents without autism to their affected children with autism and determined that they are most prominent in "multiplex" families with more than one family member on the spectrum. These findings are reported in Recent ultra-rare inherited variants implicate new autism candidate risk genes, END
ELSE PRESS RELEASES FROM THIS DATE:
2021-07-26
Bethesda, MD (July 26, 2021) -- There is an urgent need to develop and implement effective screening, diagnosis and treatment strategies for patients with nonalcoholic fatty liver disease (NAFLD) and nonalcoholic steatohepatitis (NASH), common liver conditions with a rising burden in the U.S. and globally. This is particularly important for the most at-risk patients, those with diabetes and obesity. As a critical first step, the American Gastroenterological Association (AGA) -- in collaboration with seven professional associations -- convened an international conference of 32 experts to develop a multidisciplinary action plan to improve care for the growing population of patients with NAFLD ...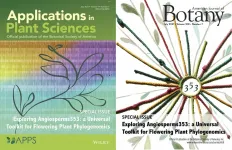 2021-07-26
How do you study a group of organisms with over 300,000 species, dispersed across all seven continents, and with up to 50 times as much DNA content as the human genome? This is the question posed to biologists studying the evolutionary history of flowering plants, called angiosperms, whose rapid diversification was so convoluted a problem that Darwin referred to it as the 'abominable mystery.' This month, both the American Journal of Botany (AJB) and Applications in Plant Sciences (APPS) are devoting their July issues to what has recently become a turning point in the way scientists study the relationships among flowering plants. Dubbed Angiosperms353, the initiative combines ...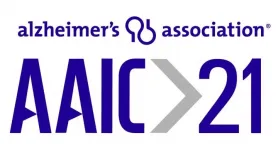 2021-07-26
DENVER, JULY 26, 2021 -- Improving air quality may improve cognitive function and reduce dementia risk, according to several studies reported today at the END ...
2021-07-26
The Covid-19 pandemic and the politicization of health-prevention measures such as vaccination and mask-wearing have highlighted the need for people to accept and trust science. But trusting science isn't enough. A new study finds that people who trust science are more likely to believe and disseminate false claims containing scientific references than people who do not trust science. Reminding people of the value of critical evaluation reduces belief in false claims, but reminding them of the value of trusting science does not. "We conclude that ...
2021-07-26
DALLAS, July 26, 2021 -- People who are just beginning treatment for high blood pressure can benefit equally from two different classes of medicine - angiotensin-converting enzyme (ACE) inhibitors and angiotensin receptor blockers (ARBs) - yet ARBs may be less likely to cause medication side effects, according to an analysis of real-world data published today in Hypertension, an American Heart Association journal. While the class of blood pressure-lowering medicines called angiotensin-converting enzyme (ACE) inhibitors may be prescribed more commonly, angiotensin receptor blockers (ARBs) work just as well and may cause fewer side effects. Currently, ACE inhibitors are prescribed more commonly than ARBs as a first-time blood pressure ...
2021-07-26
DALLAS, July 26, 2021 -- Genomic studies have produced advances in how to calculate and reduce heart-disease risk, however, the benefits don't necessarily apply to people from historically marginalized racial and ethnic groups and Indigenous populations. Efforts must be made to eliminate barriers to increase their participation in genomic research, according to a new scientific statement from the American Heart Association, published today in the Association's journal Circulation: Genomic and Precision Medicine. "Profound breakthroughs in genetic and genomic science are rapidly improving our ability to prevent, detect and treat cardiovascular ...
2021-07-26
NEW YORK, NY (July 26, 2021)--Two types of drugs that are recommended as a first treatment for patients with high blood pressure were found equally effective in improving cardiovascular outcomes, but the more popular type causes slightly more side effects, finds a multinational observational study led by researchers at Columbia University Vagelos College of Physicians and Surgeons. The study, which analyzed claims and electronic health data from millions of patients worldwide, is the largest to compare the safety and efficacy of angiotensin-converting ...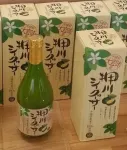 2021-07-26
Citrus fruits from the mandarin family have important commercial value but how their diversity arose has been something of a mystery Researchers analyzed the genomes of the East Asian varieties and found a second center of diversity in the Ryukyu Islands along with the previously known center in the mountains of southern China They discovered a new citrus species native to Okinawa that arose about two million years ago when the Ryukyu archipelago became disconnected from mainland Asia Other citrus from Okinawa and mainland Japan, including shiikuwasha and tachibana, are hybrids of this newly discovered wild species with different mainland Asian varieties This research may have commercial implications and ...
2021-07-26
Canada should anticipate a resurgence of a childhood respiratory virus as COVID-19 physical distancing measures are relaxed, authors warn in CMAJ (Canadian Medical Association Journal). Cases of respiratory syncytial virus (RSV) have risen sharply in Australia and, more recently, the United States as COVID-19 case counts have waned and pandemic public health measures have been relaxed. Respiratory syncytial virus affects the lower respiratory tract and can cause serious illness and death. Before the COVID-19 pandemic, about 2.7 million children worldwide were infected with RSV each year, and it was the fourth most common cause of death in young children. "The off-season resurgence in seasonal respiratory viruses now potentially poses a threat to vulnerable infants," ...
2021-07-26
A new "return to campus" survey led by The Ohio State University's Office of the Chief Wellness Officer finds rising rates of anxiety, depression, burnout and the use of unhealthy coping mechanisms among students navigating through a year affected by the COVID-19 pandemic, similar to other data on college students throughout the U.S. Ohio State conducted surveys in August 2020 and April 2021 of randomly-selected students to assess changes in mental health, coping strategies, healthy lifestyle behaviors and needs over time. Among the 1,072 Ohio State students who responded: Students who screened positive for anxiety: August 2020: 39% April 2021: 42.6% Students who screened positive for depression: August 2020: 24.1% April 2021: 28.3% Students who screened ...
LAST 30 PRESS RELEASES:
[Press-News.org] Rare inherited variants in previously unsuspected genes may confer significant risk for autism
New Study in Nature Genetics uses SPARK database to investigate variants that are less damaging than de novo mutations, but contribute almost as much risk