Swapping alpha cells for beta cells to treat diabetes
Antibodies that convert glucagon-producing cells into insulin-producing ones cure mouse models of the disease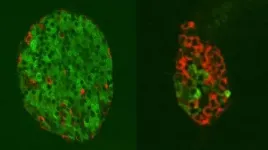 2021-03-01
(Press-News.org) Blocking cell receptors for glucagon, the counter-hormone to insulin, cured mouse models of diabetes by converting glucagon-producing cells into insulin producers instead, a team led by UT Southwestern reports in a new study. The END
[Attachments] See images for this press release: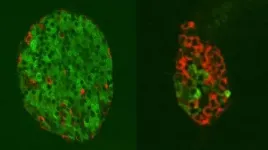 ELSE PRESS RELEASES FROM THIS DATE:
2021-03-01
Boston, MA--Most pregnant women and mothers of children younger than 18 years old say they would receive a COVID-19 vaccine and vaccinate their children, according to a survey conducted by researchers at Harvard T.H. Chan School of Public Health. The research indicated that vaccine acceptance was highest in India, the Philippines, and all sampled countries in Latin America, and it was lowest in Russia, the U.S., and Australia. The results will be published online on March 1, 2021 in the European Journal of Epidemiology. Vaccines for COVID-19 are being distributed around the world, but until ...
2021-03-01
SILVER SPRING, Md. - A recent preclinical study by U.S. Military HIV Research Program (MHRP) researchers showed that an experimental therapy combining a TLR7 agonist and two broadly neutralizing antibodies delayed viral rebound in SHIV-infected macaques after antiretroviral therapy (ART) interruption. The experimental combination therapy consisted of TLR7 agonist GS-986 and two broadly neutralizing antibodies (bnAbs), N6-LS and PGT121, targeting different regions of the HIV envelope. The rhesus macaques were initiated on viral suppressive antiretroviral therapy 14 days post infection, a timespan from infection to treatment which mirrors what is feasible in acute HIV infection. Researchers then administered the experimental combination ...
2021-03-01
NEW YORK, NY (March 1, 2021)--By harnessing the immune system against cancer, immunotherapies have revolutionized the way some types of cancer are treated. But most patients--across cancer types--do not respond, and in most cases, scientists are at a loss as to why. Researchers at Columbia and MIT have created a new technique that can uncover nearly all of the tricks cancer cells use to evade immunotherapies, which could lead to the development of more effective treatments. The researchers tested their new technique with cancer cells and matching immune cells from melanoma patients and identified previously unknown resistance mechanisms to immune checkpoint ...
2021-03-01
Black Americans have a high level of vaccine hesitancy and mistrust of COVID-19 vaccines, including among Black health care workers, according to a new RAND Corporation survey. Those who expressed vaccine hesitancy also showed high levels of overall mistrust in the vaccine, concerns about potential harm and side effects, and lack of confidence in vaccine effectiveness and safety. Participants in the RAND survey reported higher trust in COVID-19 information from health care providers and public health officials than from elected local and federal officials. The findings are based on a survey ...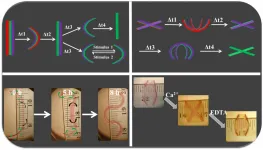 2021-03-01
Tissue engineering has long-depended on geometrically static scaffolds seeded with cells in the lab to create new tissues and even organs. The scaffolding material -- usually a biodegradable polymer structure -- is supplied with cells and the cells, if supplied with the right nutrients, then develop into tissue as the underlying scaffold biodegrades. But this model ignores the extraordinarily dynamic morphological processes that underlie the natural development of tissues. Now, researchers at the END ...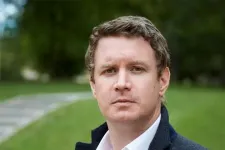 2021-03-01
A team of international researchers led by a Florida State University assistant professor has analyzed reams of data from the Neolithic to Late Roman period looking at migration patterns across the Mediterranean and found that despite evidence of cultural connections, there's little evidence of massive migration across the region. "Because of the prevailing scholarly attitude of the 'connected' Mediterranean -- one with high degrees of mobility and migration that drive the archaeological patterns we see -- we'd imagined we'd see comparatively high levels of migration reflected in the strontium isotope data," said Thomas Leppard, assistant professor of anthropology at Florida State. "That instead ...

2021-03-01
Invasive alien species, defined as animals and plants that breed and disperse in a landscape beyond their native range, have negative environmental, social, and economic impacts. One example among many is the forage grass genus Brachiaria, originally African and introduced to Brazil to form cattle pasture. It has become a major threat to the survival of native species and biodiversity at several spatial scales. Complete eradication of invasive species is often impracticable. Attempts to do so have had undesirable consequences and even been damaging because merely withdrawing an invasive ...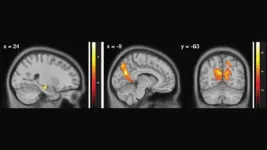 2021-03-01
Too much activity in the hippocampus may cause navigation impairments seen in aging adults, according to new research published in JNeurosci. Spatial navigation is one of the cognitive abilities that declines sharply in old age. Older adults often have difficulty navigating new environments and will choose to stick with familiar ones. Plus, key regions in the brain's navigation circuit are some of the first affected by Alzheimer's disease. In a recent study, Diersch et al. examined the neural mechanism behind this decline in spatial learning. In the study, younger ...
2021-03-01
A single letter difference in a single gene, inherited from both parents, spells a lifetime of anemia and pain for 20 million people, mostly of African ancestry, worldwide. Sickle cell disease (SCD) causes red blood cells to assume a sickle shape and jam in capillaries, cutting off oxygen to lungs, brain, bones and other organs. Despite the single genetic origin of SCD, each person's disease experience and even life expectancy depend upon where they live, and the social, physical and environmental factors they encounter. Now, a new review published by Wiley in the journal Advanced Genetics proposes that it is ...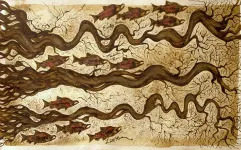 2021-03-01
The rapid loss of variation within species is a hidden biodiversity crisis, according to the authors of a new study looking at how this variation supports essential ecological functions and the benefits nature provides for people. Published March 1 in Nature Ecology and Evolution, the study highlights the need to better understand and conserve variation within species in order to safeguard nature's contributions to people. "Biodiversity means more than the number of species, and when we focus on species-level extinctions we are missing part of the story," said corresponding author Eric Palkovacs, professor of ecology and evolutionary biology at UC Santa Cruz. "Intraspecific variation is a neglected aspect of biodiversity, ...
LAST 30 PRESS RELEASES:
[Press-News.org] Swapping alpha cells for beta cells to treat diabetes
Antibodies that convert glucagon-producing cells into insulin-producing ones cure mouse models of the disease