Scientists uncover mutations that make cancer resistant to therapies targeting KRAS
Findings may expand treatment options for patients
2021-04-06
(Press-News.org) BOSTON - A gene called KRAS is one of the most commonly mutated genes in all human cancers, and targeted drugs that inhibit the protein expressed by mutated KRAS have shown promising results in clinical trials, with potential approvals by the U.S. Food and Drug Administration anticipated later this year. Unfortunately, cancer cells often develop additional mutations that make them resistant to such targeted drugs, resulting in disease relapse. Now researchers led by a team at Massachusetts General Hospital (MGH) have identified the first resistance mechanisms that may occur to these drugs and identified strategies to overcome them. The findings are published in END
ELSE PRESS RELEASES FROM THIS DATE: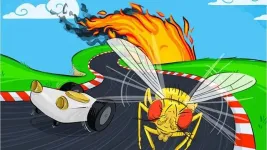 2021-04-06
With over 70% of respondents to a AAA annual survey on autonomous driving reporting they would fear being in a fully self-driving car, makers like Tesla may be back to the drawing board before rolling out fully autonomous self-driving systems. But new research from Northwestern University shows us we may be better off putting fruit flies behind the wheel instead of robots. Drosophila have been subjects of science as long as humans have been running experiments in labs. But given their size, it's easy to wonder what can be learned by observing them. Research published today in the journal Nature Communications demonstrates that fruit flies use decision-making, learning and memory to perform simple functions like escaping heat. And researchers are using ...
2021-04-06
LAWRENCE -- An international trade law expert at the University of Kansas argues in a pair of new articles that human rights and trade are now inextricably linked, as evidenced by U.S. and international reactions to actions in China, and asserts that approach is an appropriate use of trade. Raj BhalaAfter the United States, then Canada and the Netherlands, declared the Chinese Communist Party's actions against Uyghur Muslims as genocide, the nations followed with various trade sanctions. Likewise, countries have adopted trade measures in response to China's violation of its one-country, two-systems agreement with Hong Kong. ...
2021-04-06
Researchers at the University of Konstanz and Max Planck Institute for Animal Behavior in Germany have found that birds are able to change their culture to become more efficient. Populations of great tits were able to switch from one behavior to a better alternative when their group members were slowly replaced with new birds. Published today as open access in the journal Current Biology, this research reveals immigration as a powerful driver of cultural change in animal groups that could help them to adapt to rapidly changing environments. In animals, "culture" is considered to be any behavior that is learned from others, shared by members of the ...
2021-04-06
Ann Arbor, April 6, 2021 - New data from the Centers for Disease Control and Prevention (CDC) show that one in four adults with HIV in the United States has experienced intimate partner violence (IPV), which disproportionately affects women and LGBT populations. Further, people with HIV who experienced IPV in the past 12 months were more likely to engage in behaviors associated with elevated HIV transmission risk, were less likely to be engaged in routine HIV care and more likely to seek emergency care services and have poor HIV clinical outcomes. The findings are reported in the American Journal of Preventive Medicine, published by Elsevier. Lead Investigator Ansley B. Lemons-Lyn, MPH, and colleagues from the CDC's National Center for HIV/AIDS, Viral Hepatitis, ...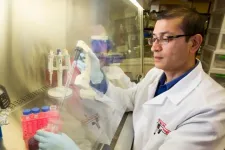 2021-04-06
At a cost of $38 billion a year, an estimated 5.3 million people are living with a permanent disability related to traumatic brain injury in the United States today, according to the Centers for Disease Control and Prevention. The physical, mental and financial toll of a TBI can be enormous, but new research from the University of Georgia provides promise. In a new study, researchers at UGA's Regenerative Biosciences Center have demonstrated the long-term benefits of a hydrogel, which they call "brain glue," for the treatment of traumatic brain injury. The new study provides evidence that not only does the gel protect against loss of brain tissue after ...
2021-04-06
Bethesda, MD (April 6, 2021) -- Obesity is a global pandemic, affecting about 40% of adults in the United States. There is an enormous unmet need for an effective weight-loss solution. After a detailed review of available literature, the American Gastroenterological Association (AGA) has released new clinical guidelines recommending the use of intragastric balloons (IGB) for patients with obesity who have not been able to lose weight with traditional weight-loss strategies. This treatment is most successful with accompanying therapy, such as lifestyle modifications and pharmacological agents, ...
2021-04-06
Researchers have uncovered pathways involved in the body's response to glucocorticoid treatments and identified a novel biomarker that could be used to monitor how these drugs work in patients, according to a clinical study published today in eLife. A more reliable indicator of an individual's response to glucocorticoid drugs could be used to develop a clinically applicable test that could help tailor treatments and potentially minimise side-effects. Glucocorticoids, such as cortisol, are a type of hormone with key roles in the body's response to stress. Glucocorticoid ...
2021-04-06
Researchers from Skoltech and their collaborators have designed, synthesized and evaluated new compounds that can serve as catholytes and anolytes for organic redox flow batteries, bringing this promising technology closer to large-scale implementation. The two papers were published in the END ...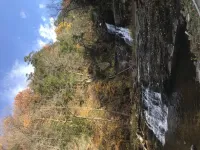 2021-04-06
A new U.S. Geological Survey study provides an updated, statewide estimate of high levels of naturally occurring arsenic and uranium in private well water across Connecticut. This research builds on a USGS report published in 2017, with the new study including additional groundwater samples and focusing on previously underrepresented areas. The research, undertaken in cooperation with the Connecticut Department of Public Health, projects that approximately 3.9% of private wells across Connecticut contain water with arsenic at concentrations higher than the U.S. Environmental Protection Agency's maximum contaminant level for ...
2021-04-06
Sea urchins receive a lot of attention in California. Red urchins support a thriving fishery, while their purple cousins are often blamed for mowing down kelp forests to create urchin barrens. Yet for all the notice we pay them, we know surprisingly little about the microbiomes that support these spiny species. Researchers at UC Santa Barbara led by geneticist Paige Miller sought to uncover the diversity within the guts of these important kelp forest inhabitants. Their results reveal significant differences between the microbiota of the two species, as well as between individuals living ...
LAST 30 PRESS RELEASES:
[Press-News.org] Scientists uncover mutations that make cancer resistant to therapies targeting KRAS
Findings may expand treatment options for patients