Surprising spider hair discovery may inspire stronger adhesives
Engineers impressed by the functional great diversity of hairs on spider legs

2021-06-18
(Press-News.org) Just how do spiders walk straight up -- and even upside-down across -- so many different types of surfaces? Answering this question could open up new opportunities for creating powerful, yet reversible, bioinspired adhesives. Scientists have been working to better understand spider feet for the past several decades. Now, a new study in END
[Attachments] See images for this press release:

ELSE PRESS RELEASES FROM THIS DATE:
2021-06-18
Researchers from Colorado State University, Amazon, and Dartmouth College published a new paper in the Journal of Marketing that examines the role of physical stores for selling "deep" products. The study, forthcoming in the Journal of Marketing, is titled "How Physical Stores Enhance Customer Value: The Importance of Product Inspection Depth" and is authored by Jonathan Zhang, Chunwei Chang, and Scott Neslin. While some traditional offline retailers are struggling and are closing stores (e.g., Macy's, Walgreens), online retailers are opening them (e.g., Amazon, Warby Parker). This conflicting trend ...
2021-06-18
June 17, 2021, Nutley, NJ - During two months at the height of the first wave of COVID-19, Hackensack Meridian Health experts helped find the best way to triage and prioritize necessary surgeries across the health network. Their work allowed the system to keep up with crucial care - and it may help point the way forward in case of future emergencies. The health network experts implemented the medically necessary time sensitive (MeNTS) surgical scoring system developed by the University of Chicago to triage the case load across the health system, the largest in New Jersey. The results are published now in The American Journal of Surgery, and the lead author is a medical student at the Hackensack Meridian School of Medicine. "This is critical work and it shows how important teamwork ...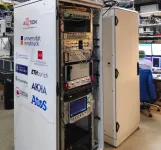 2021-06-18
Over the past three decades, fundamental groundwork for building quantum computers has been pioneered at the University of Innsbruck, Austria. As part of the EU Flagship Quantum Technologies, researchers at the Department of Experimental Physics in Innsbruck have now built a demonstrator for a compact ion trap quantum computer. "Our quantum computing experiments usually fill 30- to 50-square-meter laboratories," says Thomas Monz of the University of Innsbruck. "We were now looking to fit the technologies developed here in Innsbruck into the smallest possible space while meeting standards commonly used in industry." The new device aims to show that quantum computers will soon be ready for use in data centers. "We were able to show that ...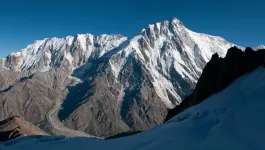 2021-06-18
The glaciers of Nanga Parbat - one of the highest mountains in the world - have been shrinking slightly but continually since the 1930s. This loss in surface area is evidenced by a long-term study conducted by researchers from the South Asia Institute of Heidelberg University. The geographers combined historical photographs, surveys, and topographical maps with current data, which allowed them to show glacial changes for this massif in the north-western Himalaya as far back as the mid-1800s. Detailed long-term glacier studies that extend the observation period to the time before the ubiquitous ...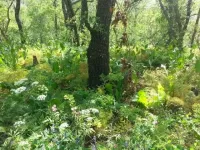 2021-06-18
How much do traditional practices contribute to the protection of local biodiversity? Why and how are sacred groves locally valued and protected, and how can this be promoted and harnessed for environmental protection? Working together with the University of Kurdistan, researchers of the University of Göttingen and the University of Kassel have examined the backgrounds of this form of local environmental protection in Baneh County, Iran. "Around the world, local communities are voluntarily protecting certain parts of their surroundings due to religious ...
2021-06-18
Researchers at the University of Texas Medical Branch have observed that SARS-CoV-2, the virus that causes COVID-19, can infect the testes of infected hamsters. The findings, published in the journal Microorganisms, could help explain symptoms some men with COVID-19 have reported and have important implications for men's health. As the pandemic goes on, clinicians continue to report their findings that COVID-19 affects more than just the lungs. Some patients have reported testicular pain and some reports have shown decreases in testosterone, a key hormone produced in the ...
2021-06-18
Below please find a summary for a new article that will be published today in Annals of Internal Medicine. The summary is not intended to substitute for the full article as a source of information. This information is under strict embargo and by taking it into possession, media representatives are committing to the terms of the embargo not only on their own behalf, but also on behalf of the organization they represent. FDA advisory panelist outlines numerous issues with aducanumab's accelerated approval for Alzheimer's disease Abstract: https://www.acpjournals.org/doi/10.7326/M21-2603 URL ...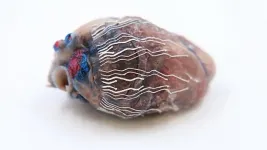 2021-06-18
WEST LAFAYETTE, Ind. – Surgeons may soon be able to localize critical regions in tissues and organs during a surgical operation thanks to a new, patent-pending Purdue University biosensor that can be printed in 3D using an automated printing system. Chi Hwan Lee created the biosensor, which allows for simultaneous recording and imaging of tissues and organs during a surgical operation. Lee is the Leslie A. Geddes Assistant Professor of Biomedical Engineering in the Weldon School of Biomedical Engineering and assistant professor of mechanical engineering. Lee also has a courtesy appointment in materials engineering. "Simultaneous recording and imaging could be useful during heart surgery in localizing critical regions and guiding ...
2021-06-18
In the realm of social media, anti-science views about COVID-19 align so closely with political ideology -- especially among conservatives -- that its predictability offers a strategy to help protect public health, a new USC study shows. Resistance to science, including the efficacy of masks and vaccines, poses a challenge to conquering the coronavirus crisis. The goal of achieving herd immunity won't happen until society achieves consensus about science-based solutions. The USC study's machine-learning assisted analysis of social media communications offers policymakers and public health officials new tools to anticipate shifts in attitudes ...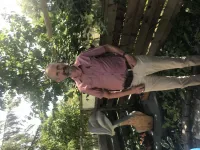 2021-06-18
A rare parasitic infection imported from Europe continues to take root in Alberta, Canada. The province is now the North American hotspot for human alveolar echinococcosis (AE), which takes the form of a growth in the liver, causing serious and potentially deadly health complications. A END ...
LAST 30 PRESS RELEASES:
[Press-News.org] Surprising spider hair discovery may inspire stronger adhesives
Engineers impressed by the functional great diversity of hairs on spider legs