New therapeutic approach may help treat age-related macular degeneration effectively
Inhibiting a gene involved in the abnormal growth of blood vessels in certain ocular disorders may reduce retinal neovascularization, researchers report in The American Journal of Pathology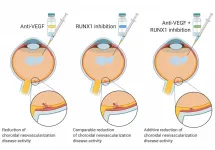 2021-02-22
(Press-News.org) Philadelphia, February 22, 2021 - Runt-related transcription factor 1 (RUNX1) has been linked to retinal neovascularization and the development of abnormal blood vessels, which result in vision loss in diabetic retinopathy. Now, scientists have found that RUNX1 inhibition presents a new therapeutic approach in the treatment of age-related macular degeneration (AMD), which is the leading cause of blindness in the elderly worldwide. Their END
[Attachments] See images for this press release: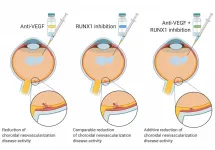 ELSE PRESS RELEASES FROM THIS DATE: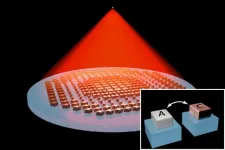 2021-02-22
Polished glass has been at the center of imaging systems for centuries. Their precise curvature enables lenses to focus light and produce sharp images, whether the object in view is a single cell, the page of a book, or a far-off galaxy. Changing focus to see clearly at all these scales typically requires physically moving a lens, by tilting, sliding, or otherwise shifting the lens, usually with the help of mechanical parts that add to the bulk of microscopes and telescopes. Now MIT engineers have fabricated a tunable "metalens" that can focus on objects at multiple depths, without changes to its physical position or shape. The lens is made not of solid glass but of a ...
2021-02-22
Children exposed to air pollution, such as wildfire smoke and car exhaust, for as little as one day may be doomed to higher rates of heart disease and other ailments in adulthood, according to a new Stanford-led study. The analysis, published in Nature Scientific Reports, is the first of its kind to investigate air pollution's effects at the single cell level and to simultaneously focus on both the cardiovascular and immune systems in children. It confirms previous research that bad air can alter gene regulation in a way that may impact long-term health - a finding that could change the way medical experts and parents think about the air children ...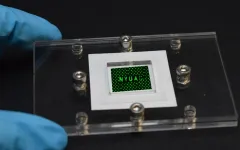 2021-02-22
Abu Dhabi, UAE, February 22: By engineering common filter papers, similar to coffee filters, a team of NYU Abu Dhabi researchers have created high throughput arrays of miniaturized 3D tumor models to replicate key aspects of tumor physiology, which are absent in traditional drug testing platforms. With the new paper-based technology, the formed tumor models can be safely cryopreserved and stored for prolonged periods for on-demand drug testing use. These cryopreservable tumor models could provide the pharmaceutical industry with an easy and low cost method for investigating the outcomes of drug efficacy, potentially bolstering personalized ...
2021-02-22
DURHAM, N.C. - The COVID-19 pandemic has heaped additional financial strains, childcare complications and other problems on already-burdened caregivers of children diagnosed with cancer, according to a study from researchers at Duke Health and other institutions. Surveying 360 parents and caregivers of children currently in treatment or still being monitored for cancer, the researchers found that half had to cancel or delay appointments, 77% reported increased feelings of anxiety and of those who had lost jobs or wages, 11% struggled to pay for basic needs. The survey findings appear online this month in the journal Pediatric Blood & Cancer. "Parents and caregivers ...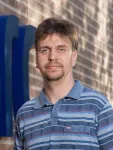 2021-02-22
HOUSTON - (Feb. 22, 2021) -Tuberculosis bacteria have evolved to remember stressful encounters and react quickly to future stress, according to a study by computational bioengineers at Rice University and infectious disease experts at Rutgers New Jersey Medical School (NJMS). Published online in the open-access journal mSystems, the research identifies a genetic mechanism that allows the TB-causing bacterium, Mycobacterium tuberculosis, to respond to stress rapidly and in manner that is "history-dependent," said corresponding author Oleg Igoshin, a professor of bioengineering at Rice. Researchers have long suspected that the ability of TB bacteria to remain dormant, sometimes for decades, ...
2021-02-22
COLUMBUS, Ohio - Fool the novel coronavirus once and it can't cause infection of cells, new research suggests. Scientists have developed protein fragments - called peptides - that fit snugly into a groove on the SARS-CoV-2 Spike protein that it would normally use to access a host cell. These peptides effectively trick the virus into "shaking hands" with a replica rather than with the actual protein on a cell's surface that lets the virus in. Previous research has determined that the novel coronavirus binds to a receptor protein on a target cell's surface called ACE2. This receptor is located on certain types of human cells in the lung and nasal cavity, providing SARS-CoV-2 many access points to infect the body. For this work, Ohio State University scientists designed and tested peptides ...
2021-02-22
Intravenous injection of bone marrow derived stem cells (MSCs) in patients with spinal cord injuries led to significant improvement in motor functions, researchers from Yale University and Japan report Feb. 18 in the Journal of Clinical Neurology and Neurosurgery. For more than half of the patients, substantial improvements in key functions -- such as ability to walk, or to use their hands -- were observed within weeks of stem cell injection, the researchers report. No substantial side effects were reported. The patients had sustained, non-penetrating spinal cord injuries, in many cases from falls or minor trauma, several weeks prior to implantation of the stem cells. Their symptoms ...
2021-02-22
ITHACA, N.Y. - In the same way that Lego pieces can be arranged in new ways to build a variety of structures, genetic elements can be mixed and matched to create new genes, according to new research. A long-proposed mechanism for creating genes, called exon shuffling, works by shuffling functional blocks of DNA sequences into new genes that express proteins. A study, "Recurrent Evolution of Vertebrate Transcription Factors by Transposase Capture," published Feb. 19 in Science, investigates how genetic elements called transposons, or "jumping genes," are added into the mix during evolution to assemble new genes through exon shuffling. Transposons, first discovered in the 1940s by Cornell alum and Nobel Prize-winner Barbara McClintock '23, M.A. '25, Ph.D. '27, are ...
2021-02-22
ITHACA, N.Y. - A new study identifies a mechanism that makes bacteria tolerant to penicillin and related antibiotics, findings that could lead to new therapies that boost the effectiveness of these treatments. Antibiotic tolerance is the ability of bacteria to survive exposure to antibiotics, in contrast to antibiotic resistance, when bacteria actually grow in the presence of antibiotics. Tolerant bacteria can lead to infections that persist after treatment and may develop into resistance over time. The study in mice, "A Multifaceted Cellular Damage Repair and Prevention Pathway Promotes ...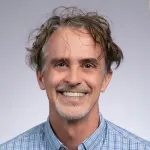 2021-02-22
COLUMBIA, Mo. -- When teachers encounter disruptive or noncompliant students in the classroom, they typically respond by focusing on the negative behavior. However, new research from the University of Missouri found that offering students more positive encouragement not only reduces disruptive classroom behavior, but can improve students' academic and social outcomes. "As educators, we often focus on communicating what we don't want our students to be doing in class, but we have found that just doesn't work," said Keith Herman, a professor in the University of Missouri College of Education. "Instead, we need to be setting clear expectations ...
LAST 30 PRESS RELEASES:
[Press-News.org] New therapeutic approach may help treat age-related macular degeneration effectively
Inhibiting a gene involved in the abnormal growth of blood vessels in certain ocular disorders may reduce retinal neovascularization, researchers report in The American Journal of Pathology