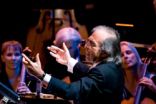 2010-08-22
Bob Lappin and The Palm Beach Pops, known for their signature concerts themed around music from the Great American Songbook and world famous guest artists, will launch its 19th concert season for 2010-2011. Music director and conductor Bob Lappin leads the orchestra into a thrilling season with six hotly anticipated concerts on November 1, 2010. Bob Lappin and The Palm Beach Pops have been described by the Palm Beach Daily News as "at the top of their game." Programs to include: Let It Be...The Beatles, The Best of Broadway, The Streisand Songbook, An Evening of Rodgers ...
2010-08-22
One of the many diet and exercise programs that has come and gone over the years was the Susan Powter diet. Her "Stop the Insanity" program said that it was "fat that was making us fat." It is true that Americans consume too much fat in their diet. Corn fed beef is full of fat. It is not natural for cows to eat corn; but that's how meat producers supply our demand. Instead of yielding more beef this process generates more abnormal fat. The cows are also fed bovine growth hormones which make them quickly gain weight to bring more dollars at slaughter. This combination causes ...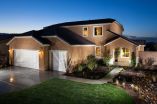 2010-08-22

Is the housing market on the road to recovery? Just ask Pardee Homes and any one of the 100 home buyers who have bought a new LivingSmart Home in the past six months. If the answer could be based on the recent 100 sales at LivingSmart Homes, it would be 'yes'. With three locations to choose from, home buyers who choose LivingSmart Homes are finding their dream home and helping revive the housing market. The LivingSmart Homes collection by Pardee Homes is currently the best selling new home community in the Inland Empire. "When we opened LivingSmart Homes in February ...

2010-08-22

Outdoor lighting e-commerce store eLightSpot.com announces it will be adding a full line of LED Christmas lights this fall, including C9, C7, C6, Mini and Net varieties. This addition marks the company's first product line expansion into holiday lighting and the beginning of eLightSpot.com's goal of becoming the premier destination online for LED Christmas lights. LED Christmas lights are becoming increasingly popular, especially among environmentally conscious consumers and consumers looking to reduce energy costs. LED Christmas lights last up to 10 times longer than ...

2010-08-22

Just because summer is over for the kids doesn't mean it has passed you by. September is a second chance at summer. Ohio's Hocking Hills provides the perfect opportunity to have a Second Summer. All of the region's popular attractions are open and in all their glory, yet after August, visitors enjoy lighter crowds. Known for offering some of the most spectacular scenery and unforgettable experiences in the Midwest, the Hocking Hills region invites travelers to enjoy a Second Summer. To make that easier and more affordable, Hocking Hills Tourism Association has compiled ...

2010-08-22

Sri Lanka is this year's big success story: official tourist figures show UK visits up 51 per cent this July compared to last, while long-haul specialist Hayes & Jarvis (0871 664 0246) reports that forward bookings for winter and next summer are already up more than 50 per cent, on the back of substantial discounting by airlines and hoteliers. So whether it is to relax on a sandy palm-fringed beach, explore temples and World Heritage Sites, learn about the tea-making process or to meet orphaned elephants, Sri Lanka is shaping up to be one of the best value destinations ...

2010-08-22

More so than other types of crimes, those involving the alleged exploitation of children have the potential to ruin lives and reputations. These cases are often tried in the court of public opinion far sooner than they are taken before a judge and jury. Although the burden of proof lies with the State or Government, by the time the trial starts, the Defendant often feels he actually bears the burden of proving his own innocence. A Difficult Task for Prosecutors and Defense Attorneys Alike Evidence of pornography or obscenity possession or distribution is often found ...

2010-08-22

As people handle more and more of life's affairs on the Internet, new categories of assets and information must be considered in any comprehensive estate plan. From creative works, photographs, and personal history to financial data, messages, and business records, a wide range of digital information should be inventoried and assessed to ensure its proper destination and control in the event of the creator's death or incapacity. As an example, a person entering his or her fifties may have a dozen or more years of personal and professional correspondence stored in a Yahoo ...

2010-08-22

Personal Bankruptcy Can Wind Up a Failing Business and Prevent Personal Liability in a Cost-Effective Way Most people assume that the only debt relief option for any floundering business is a Chapter 11 bankruptcy. An economic downturn has taken its toll on businesses around the world, hitting smaller companies particularly hard. For owners of failed small businesses, particularly those so-called "mom and pop" companies, a viable option might be to file for personal bankruptcy protection under Chapter 7 or Chapter 13. In fact, a personal bankruptcy is often: - More ...

2010-08-22

The minutes and hours after a car wreck can be chaotic and confusing. If you have been in an auto collision and you are not seriously injured, you need to remember four things to protect yourself. You can remember these tips by using the acronym CENT: - Call Police - Gather Evidence - Notify Insurance Carrier(s) - Obtain Treatment You can also print out this page and keep it handy in your glove box in case you are in an accident. Tip #1: Call Police Many people are reluctant to involve law enforcement after an accident. They may be in a hurry and are now even ...

2010-08-22

Medication errors are one of the most serious and easily preventable errors committed in hospitals around the country. According to the Institute of Medicine, medication errors result in 7,000 deaths, injure 1.5 million people and cost hospitals, insurance companies and providers over $3.5 billion annually. From accidental overdoses to allergic reactions, errors in the transcription and distribution of medication can have serious and, in some cases, lethal consequences for patients. As a result, providers have long sought ways to improve patient safety. Reducing medication ...

2010-08-22

Debenhams has revealed new sales figures that show more people than ever before are working from home to beat the recession. Demand for home office furniture and equipment - compact desks, chairs, and filing cabinets - has jumped by over 340 per cent in the past year alone, says department store Debenhams. The trend could be good news for the Government which believes that encouraging more people to start their own business is the secret to beating the recession.     Debenhams spokesperson Carie Barkhuizen said: "Our figures show that thousands of people who ...

2010-08-22

Northern Rock has launched a new issue of its Little Rock Fixed Rate Bond to help children save for their future following the unprecedented popularity of the Little Rock Fixed Rate Bond (Issue 1) that was launched in early August. The new 3 Year Little Rock Fixed Rate Bond (FRB) (Issue 2) offers a competitive rate of interest for a minimum deposit of only GBP1. And once again, every 'little rocker' who opens an account will receive a choice of free gifts from their new friend, Little Rock. The account can be opened through Northern Rock's branch network and by post ...

2010-08-22

Fasthosts Internet Ltd, a leading web hosting provider, has launched a brand new online storage solution especially designed for archiving valuable business data. The service provides secure off-site storage space within a state-of-the-art UK data centre. The online storage solution is designed for all levels of business user, with multiple methods of uploading data, and functionality for sharing documents between teams on and off the premises. 'Cloud-based' services, such as Fasthosts Secure Online Storage, offer businesses substantial cost, scalability and security ...

2010-08-22

Promethean, a world leader in the rapidly growing global market for interactive learning technology, has announced that it is to be the lead sponsor of the inaugural Irish Teaching and Learning Festival, held in Citywest Conference Centre, Dublin on 15th and 16th October, 2010. The conference will feature education thought leader, and Oscar winning producer, Lord David Puttnam, presenting his vision of how Ireland can better meet the educational needs of its new generation of learners. As a former president of UNICEF UK, and non executive director of Promethean, the ...

2010-08-21

Foxit Corporation, a leading provider of solutions for reading, editing, creating, organizing, securing PDF documents and eReader devices, now encourages users to safeguard their PDF data integrity with the most secured PDF digital signature technology by Foxit. Recently a flaw in PDF digital signature data structure was discovered. Foxit confirmed it would potentially allow malicious document to be altered while keep digital signatures unchanged. Foxit is aware of the importance of keeping valuable information from any possible exploits. Digital signature now as one ...

2010-08-21

Potted Los Angeles is thrilled to be one of the few retail locations to showcase the raw, natural elegance of Jonathan Cross Pottery. As a fine artist and master printer working with artists such as Richard Serra and Bruce Nauman, Jonathan fell in love with the graphic quality of succulents and cacti. To house his growing collection, Jonathan Cross began experimenting with ceramics and so began a new direction in his artistic career. He is currently working on his ceramics portfolio at the University of Dallas and we expect great things from him in the years to come. ...

2010-08-21

AlleyDog.com is proud to announce the re-launch of its popular psychology graduate school search engine. Already one of the most popular psychology graduate school search engines, the site was completely redesigned to be easier to use, deliver more accurate results, and present school information in a more organized and simple manner. Visited by approximately 150,000 students per month, AlleyDog.com provides psychology students with a variety of tools and services to help them learn psychology and succeed in their courses. With tools such as a glossary of terms written ...

2010-08-21

What do bananas, bugs, and bare feet have in common? --deliverance for parents of bored children. Three new interactive titles from author Karl Beckstrand offer families relief from "I'm bored" disease. "Bad Bananas didn't start as a cookbook," says Beckstrand of his sixth picture book. "But my editor thought if we added recipes it would be the perfect family activity book." The wacky Bad Bananas - A Story Cookbook dramatizes the short (shelf) life of a renegade bunch--offering tasty recipes kids can use, even when a banana starts to go "bad." Besides banana muffins, ...

2010-08-21

GoECart , the leading provider of on-demand ecommerce solutions for small and medium sized enterprises (SMEs), today announced it has won a 2010 Silver Innovation Prize from the Connecticut Quality Improvement Award (CQIA) Partnership, Inc. The prize--which recognizes outstanding innovations in quality, performance and marketplace competitiveness--was awarded for GoECart 8.1, the company's flagship ecommerce offering. This is the seventh time the company has won a distinguished CQIA honor. "Even in a faltering economy, GoECart has shown again that forward-looking organizations ...

2010-08-21

Grubb & Ellis|Thomas Linderman Graham, a leading Triangle real estate services firm, announced today that Shane Bull, real estate advisor, recently represented Dawson Developers to broker a 1,560 square-foot space for Dapper Style House. Dapper will open in September in The Dawson, a retail and residential condominium located at the intersection of three of downtown Raleigh's most exciting districts—Glenwood South, The Warehouse District, and City Center. Kenneth Fain of Rankin Commercial Properties represented the tenant. George Richards, senior vice president, retail ...

2010-08-21

Emtrace Technologies, Inc., a Smartphone solutions provider, today announced the launch of Moxier Collage, a new iPad application for creating and sharing electronic cards. Moxier Collage enables users to design stunning cards, collages, storyboards, idea boards, and much more. Offering eCard sharing via Email, Facebook, and Twitter; Moxier Collage simplifies the creative process and enhances the distribution of ideas and memories. Moxier Collage has a wide variety of useful applications. For eCard creation, Moxier Collage helps users design, personalize, and share professional ...

2010-08-21

Families With Faith, the BlogTalkRadio show of http://www.FamiliesWithFaith.com, airs " Slave No More" on Saturday August 21st, at 6pm EST. Together, the ladies will tackle this week's 'Real-talk' discussion, "Release from the bondage of debt" and this week's Hot Topics, "Rekindling the flame between husband and wife". Author, Minister and Host, Letetia Mullenix is joined by Sister Angela Claiborne, of Greater Vision Evangelistic Ministries, as they offer encouragement, hope, insight and biblical instruction to families regarding the modern issues addressing Christian families ...

2010-08-21

Chef Michael Bennett has become a noted local South Florida chef and author. This year alone he has produced two 180 plus page cookbooks, participated in five charity and, four showcase culinary events. He has placed his books at retail stores and online at Barnes and Noble bookstores. They are being retailed through Amazon.com, BigAlley.com and through his own website (www.foodbrats.com) - a Amazon sub-company. He has also developed a wholesale distribution network that supplies retail book marketing at an assortment of South Florida Culinary schools, gift stores, ...

2010-08-21

The Ultimate Green Store.com - an online green superstore that sells hundreds of eco-friendly products - has announced the launch of their "Save the Planet - Sustain A School" program. The Ultimate Green Store has set up a division of its affiliate program for schools to be able to fundraise online. "The process is simple," says Laura Meyer, CEO of the company. "Schools can join the affiliate program through our website and download banners for their school website or e-newsletters, thereby providing parents with a resource for hundreds of eco-friendly products including ...


Press-News.org - Free Press Release Distribution service.