2010-08-28
Social media continues to become one of the hottest and most efficient marketing trends in recent history. TaxSlayer.com has made it a priority to engage both current clients as well as prospective clients via social media courtesy of Facebook and Twitter. TaxSlayer plans to reward a lucky supporter with a brand new iPod touch as part of this initiative. According to TaxSlayer.com Director of Growth Darcel Walker, "The iPod giveaway should provide an attractive incentive for our current and potential users to connect with us on a new level." Walker went on to say that ...
2010-08-28
Drug recalls soared by 300 percent to a record number of 1742 in 2009. One drug company--now defunct--accounted for over 1000 of those recalls, but the increase is still 50% over 2008. Although the marked increase has led some to speculate about a decline in product safety, according to pharmaceutical injury lawyers at The Cochran Firm, the difference is more likely an attitude shift toward increased enforcement than a sudden change in product safety. Industry analysts cite a number of factors that led to the increase, including: - Drug repackaging - Rush to produce ...
2010-08-28
Tax fraud occurs when an individual or corporation enters into an illegal scheme to avoid paying taxes legally owed to the federal government. It is a serious problem which costs our government billions of dollars a year in tax revenue. In 2005, the U.S. government estimated that approximately $345 billion in tax revenue was not paid due to tax fraud. This accounted for approximately 14% of federal revenues. Tax Underpayment, Tax Avoidance, and Tax Fraud There are several different classifications for tax underpayment. Underpayment itself refers to instances where ...
2010-08-28
While no one looks forward to paying taxes, the vast majority of people understand the purpose and importance of taxes. Without this revenue, our government would not have the funds to pay for important programs that benefit all citizens, such as: - Medicare/Medicaid - Social Security - Repairs to infrastructure (roads, bridges, etc.) - Public schools - Military defense - Law enforcement In order to obtain the necessary revenue to fund these programs, the federal government has established certain guidelines regarding the amount of money individuals and corporations ...
2010-08-28
With the economy showing some signs of recovering, many companies have ended hiring freezes. While positive for the jobless, the influx of new workers into the corporate world often means an increase in on-the-job injuries - and increased workers' compensation costs for employers. Harry Shuford, chief economist for the National Council on Compensation Insurance, noted, "When the rate of hiring increases, we see some upward pressure on injury rates and frequency." Historically, higher injury rates occur among newer employees - often because they are more accident prone ...
2010-08-28
A 60-year-old Arizona bicyclist who had lost his ability to walk due to a traumatic brain injury 20 years ago was killed when riding through North Carolina in late July. Arnold Arnott, of Phoenix, was returning home after cycling cross country from Los Angeles to New York City when his recumbent bicycle was struck from behind by a pickup truck. According to the NC Highway Patrol, Arnott died instantly from his injuries. Bicyclists, whether touring Piedmont back roads or riding on Outer Banks recreational trails, are always in jeopardy when they must ride in close proximity ...
2010-08-28
The federal government has always maintained jurisdiction over the laws surrounding immigration. However, states around the country feel that the Obama Administration is not combating the problems associated with immigration and thus forcing them to pass their own laws. Numerous states have introduced bills, but Arizona is the first to take the lead at passing a real state-level immigration law. However, Arizona's attempts at passing their own law have hit a roadblock after a federal district court judge issued an injunction against the state's measures. Arizona's Immigration ...
2010-08-28
If you have called your local Social Security office and gotten a busy signal, you are not alone. According to a report issued recently by the Government Accountability Office (GAO), more than half of all people who called a Social Security field office in 2008-2009 were met with a busy signal. Those who decided to make a trip in person to their local office didn't fare much better: 3 million people wait over an hour for service. The Social Security Administration (SSA) is responsible for everything from handing out Social Security cards to paying out federal retirement ...
2010-08-28
Any time a tractor-trailer is involved in a crash, the potential for serious injuries is high. These vehicles travel at high speeds while carrying heavy loads, which may include hazardous materials. When these vehicles collide with smaller passenger vehicles, the consequences are often catastrophic. When these trucks rollover, the potential for serious harms only increases. And while rollovers account for a small percentage of accidents involving tractor-trailers, these accidents disproportionately result in fatalities. Trucks designed to transport liquids, known ...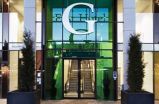 2010-08-28
British Airways is launching services to Gothenburg, Sweden's second largest city, with flights from as little as GBP55.50 in Euro Traveller one-way including taxes fees and charges. Customers can also book Club Europe, British Airway's Business Class cabin. The twice daily flight to Gothenburg from Heathrow Terminal 5, goes on sale July 20th, and is available from the start of the winter schedule on November 28th, 2010. Richard Tams, British Airways' head of UK and International sales, said: "We are really excited about flying to this fabulous city on the south ...
2010-08-28
Penguin Books has announced it is to publish 'I Am Number Four' by Pittacus Lore, the first instalment of The Lorien Legacies, a mind-blowing new thriller series. I Am Number Four is a tale of John Smith (aka Number Four) as he desperately tries to outrun his past, escape his mortal enemies the Mogadorian, blend into normal student life and above all pray his newly found powers, legacies from home; Planet Lorien, don't give him away before he can complete his destiny and protect his future. In an unprecedented move for Penguin, I Am Number Four will be published simultaneously ...
2010-08-28
British Airways launches its great big sale with thousands of flights in all cabins and hundreds of holidays on offer. The twenty day sale offers discounted flights to over 100 destinations worldwide as well as 100's of holidays for various travel departures from August 26, 2010 right through to June 30, 2011. To launch the sale, model Nell McAndrew posed on a big deck chair (the size of a double-decker bus) outside Tower Hill in London wearing her favourite beach wear - a Melissa Odabash bikini. Nell said: "I'm excited to be launching BA's great big sale. Bag ...
2010-08-28
A new online tool for safe dating has been launched which provides a free service to first time daters that acts much the same as when you tell a friend or relative where it is you are going and who you are meeting, in case you do not report back in the next day. "The difference is with the website iDateSafe.com is you don't have to give up any privacy," states owner Steve Briggs. "Plus there is no reason to have any concern about being forgotten or having told your vital information to someone who wasn't listening close enough and therefore cannot pass it on." It ...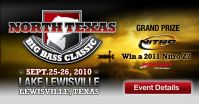 2010-08-28

Based at Lake Park, the 3rd Annual North Texas Big Bass Classic comes to Lake Lewisville on September 25-26, 2010, offering amateur bass anglers the chance to compete for thousands in cash and prizes. The angler with the largest overall big bass of the tournament will take home a 2011 Nitro Z7 valued over $25,000. The North Texas Big Bass Classic will be open to amateur anglers only. Anglers will compete for thousands in hourly cash payouts throughout the two day event. There will be seven hourly weigh-ins each day with the overall largest fish of the event earning the ...

2010-08-27

We all know that different people are different. But are there regularly recurring patterns that characterize human psychological differences? And if so, can these patterns offer real insight into the ways that different people see the world, communicate, and—most importantly—where they naturally fit? A new article by Gary Jordan, PhD. and Lynda-Ross Vega of Vega Behavioral Consulting entitled "The 6 Perceptual Styles, What We Value and How We See the World: The Methods Style" sheds new light on this fascinating subject, offering deep insights from the fields of psychology, ...

2010-08-27

Navigating the peaks and valleys associated with the normal business cycle can be challenging for any enterprise. But this has been doubly difficult for North American forest products companies which have failed to earn their cost of capital in nine of the last ten years. Lack of profitability has been widespread in the paper industry, long before the great recession and the recent changes in the media landscape. A new consulting firm, Strategic Analysts, is poised to help companies in the forest products, printing, packaging, pulp, and paper industries develop strategic ...

2010-08-27

The Greater Raleigh-Durham Chapter 105 of the Institute of Real Estate Management (IREM) has again received high honors in IREM's Chapter Star Recognition Program. The Chapter was formally recognized for achieving Five Star Status at this year's Leadership and Legislative Summit Opening Session and Chapter Star Recognition held in Washington, DC. IREM Chapter 105, which serves the greater Raleigh and Durham area, was recognized for a variety of initiatives it undertook in 2009, while under the leadership of Chapter Immediate Past President, Bonnie Moser, CPM. ...

2010-08-27

The newest addition to Oberon, Inc.'s wireless and telecommunications enclosure line is the rugged new Model 1025-00. The wireless LAN access point enclosure features a fiberglass NEMA 4 construction ideal for use outside and in challenging environments. The 1025-00 is comprised of 30% fiberglass reinforced polyester and is virtually transparent to radio frequency signals, making the enclosure ideal for wireless access points with non-detachable antennas. Two holes in the bottom of the enclosure accommodate data and power cables. With proper sealing, the 1025-00 is NEMA-4 ...

2010-08-27

On September 15, 2010 after his presentation titled Perception vs. Reality - Do You Really Know What You Are Looking For?, Stephen Lowisz will be presenting attendees with their own copy of his new book Recruit or Get Out of the Way. All attendees will have the opportunity to meet with Mr. Lowisz at the book signing in the onrec Expo hall after his session. Taking place September 14-16, at the Donald E Stephens Convention Center, the onrec Expo 2010 features a wide range in industry specific topics ranging from Sourcing and Retention to Recruiting and Social Media, ...

2010-08-27

Editor World, one of the industry's premiere online editing services, is proud to announce it now accepts payments through PayPal. The new payment option demonstrates Editor World's ongoing commitment to facilitating a seamless transaction, and maintaining the highest standards in online payment processing and security. "Above all, our primary goal is to make all aspects of the editing process easy and convenient for our clients," said Patti Fisher, owner. "PayPal is a respected leader in online payment processing and we are pleased to be able to provide the PayPal ...

2010-08-27

The 2nd Annual One Night One World Celebration will take place September 10th, 2010, from 5-9 p.m. in support of One World Spokane. The mingling-style dinner will offer three courses of organic local cuisine created by One World's Chef, Andrew Larson, as well as music, light comedy, and a vast silent auction. The event will be held at the Saranac Building downtown on Isabella's rooftop. The three courses, prepared by One World's Chef Andrew, will include seasonal appetizers such as crostinis with tomato relish, olive tapenade, and fresh hummus. Main course foods will ...

2010-08-27

Networking, when carefully executed according to entrepreneurial type, can bring huge benefits to a businesswoman as she strives to meet her own definition of success. Different types of female entrepreneurs have different needs, desires and limitations - therefore, each networking plan should be as unique as is the business owner. Networking: The Why and How-To for Three Types of Female Entrepreneurs is a new article by Michele DeKinder-Smith, founder of Jane Out of the Box, a web site dedicated to helping woman business owners. The article describes three types of ...

2010-08-27

The American Heartland Training Institute provides Missouri POST-approved professional training and seminars for law enforcement and the private sector. The AHTI instructors have 95 years of collective experience in law enforcement. The American Heartland Training Institute (www.americanheartlandtraining.com) has highly qualified and experienced instructors with a wide range of public safety training. The AHTI seminars give timely and real world solutions for law enforcement officers and private sector security personnel. American Heartland Training Institute founder ...

2010-08-27

Do you know of a deserving local charity working to promote responsible dog ownership and care for neglected animals? Do the staff and volunteers there have big hearts, big goals, and small budgets? If the answer to those questions is yes, then let those hard working dog lovers know they should visit http://www.northern-virginia-dog-blog.com/essay-contest/ -- where they can register to compete for no-strings-attached grants of up to $1,500. Winning groups can use the much-needed funds for, veterinary care, spaying and neutering, dog food, waste disposal or any other ...

2010-08-27

My911 recently made the top 25 health and safety apps, ranking number 8 according to Health Sherpa. The app is rated here because it utilizes both the accelerometer and GPS technologies in order to automatically notify an ambulance when the user gets into an accident. What else makes My911 worthy of placement as number 8? Well, it is a versatile app which can be used by anyone, and can be especially helpful to an elderly person. In addition to calling 911, My911 is able to notify up to 5 other people of an accident or fall. The GPS coordinates are sent to each of these ...


Press-News.org - Free Press Release Distribution service.