2010-08-23
Two recent train accidents in Illinois reveal that dangers are present in all parts of the state, from rural crossings to congested Chicagoland transportation arteries. Illinois ranks among the top states nationally in the number of railway accidents every year, due in part to the fact that it has the second highest number of railway crossings in the country, after Texas. While train collisions with vehicles in Illinois were at a ten-year low in 2009, they still resulted in 16 fatalities statewide. In late July, a mail carrier was killed when his truck was struck by ...
2010-08-23
The U.S. Congress is currently debating whether to require all car manufacturers to include Event Data Recorders, more commonly known as "black boxes," as standard safety features in all vehicles. Several automobile makers began installing black boxes as standard features in 2005, but they are not mandatory and are not regulated. While black boxes can be helpful tools in accident forensics, they are still surrounded by controversy because of the skill needed to interpret the recorded data and possible motorist privacy violations. Motor Vehicle Safety Act The Motor ...
2010-08-23
Just because a person appears to be a multimillionaire or better on paper does not mean that they actually have all of that money in the bank. Take for instance Elon Musk, the CEO of SpaceX, co-founder of PayPal and co-founder of Tesla Motors. By some estimates, Musk is believed to be worth nearly a billion dollars and had as much as $200 million in cash reserves in recent years. Yet, during his much-publicized divorce, Musk admitted that he has little cash available because he had reinvested nearly all of his earnings into his businesses. He also said that he finances ...
2010-08-23
In recent years, public awareness of the ongoing risks posed by concussions and other closed head injuries to athletes has increased. Medical research has shown that the brain is much more vulnerable to being injured again in the weeks and months following an impact to the head. Even professional competitors are enduring longer recovery periods rather than playing through fogginess, balance issues and memory loss, not to mention the possibility of permanently ending a career. New Jersey officials have taken measures to increase protections for much younger potential victims: ...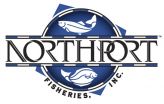 2010-08-23
When the Alaska King Crab season opens this August, distributors and retailers seeking fresh King Crab will be able to place and track their orders 24/7 - thanks to an innovative tool created by Northport Fisheries, UniSea Inc.'s marketing partner for Royal Aleutian brand fresh King Crab sections since last fall. Northport Fisheries has launched a new King Crab program that allows distributors and retailers to have fresh product shipped to their restaurants and retail locations both quicker and more cost-effectively. "The ideal candidates for this program are larger ...

2010-08-23

Epione Beverly Hills announced today the availability of Epione Sunblock Protect and Correct, the latest addition to its Signature Series product line. Made with anti-aging multivitamins and correcting enzymes, the revolutionary formula protects skin from harmful rays, while simultaneously diminishing the appearance of the signs of aging and years of sun damage. "Each year, a significant number of clients come to our center for chemical peels, laser resurfacing, microdermabrasion, dermal fillers, mole removal and other treatments to correct issues that could have been ...

2010-08-23

From small companies to global organisations, social media campaigns are playing an increasingly important role in brand marketing and now a Social Media Campaign Hall of Fame table has been published. Compiled by PR and social media agency, Umpf, the table lists 54 of the world's very best social media campaigns, from iconic brands such as Coca-Cola, Ford, Nike and Nokia to lesser known names such as Ascendgence and DARPA. Adrian Johnson, Umpf owner, said: "Whether they've been created to raise product awareness, increase sales, drive footfall, add fans, improve ...

2010-08-22

For the top holistic and mercury-free dentistry in Grand Rapids, MI, call Dr. Kevin Flood's Dental and Wellness Center today at 616-974-4990. Holistic health care is a system of concepts, principles, and multidisciplinary approaches which together promote, maintain, and optimize a person's physical, psychological, social, spiritual, and environmental levels of well-being and which prevent and treat illness in any of these dimensions. Holistic health care and dentistry is what Dr. Kevin Flood DDS offers. Dr. Kevin Flood DDS is against the status quo in Grand Rapids ...

2010-08-22

AshburnDentist.org, a new local area website with listings of Ashburn dentists, is live and ready to assist Ashburn area residents find dentists in Ashburn that meet the needs of their families. With Ashburn, Virginia being such a fast growing community in the Washington Dc / Northern Virginia Metro region, the growth of medical and dental professional has been rapid as well. While this is great for Ashburn area residents who are looking for dentists, sorting through the growing listing of providers and their specialties can be challenging. For those searching for a ...

2010-08-22

Senior residents of the San Antonio TX, area now have access to tree services at a significantly discounted price. Tree Toppers, a tree-care company based in San Antonio, is offering a limited-time discount off all services for senior citizens. This discount, which reduces the final price of all tree jobs by 20%, serves as a way of giving back to the elderly members of the community and as method of bringing in additional business. Since many people are struggling financially these days, significant discounts can easily draw in a surprising amount of customers. "On all ...

2010-08-22

Musikgarten of Trinity Lone Oak (www.MusikgartenTrinityLoneOak.com) announces its opening at Trinity Lone Oak Lutheran Church beginning Sept. 20, 2010. Located at 2950 Hwy 55, Eagan, MN 55121, the renowned early childhood music program is offering classes for babies, toddlers, and preschoolers up to age 5. It is designed to nurture the child's music aptitude by engaging families in singing and movement activities which attune the ear, refine the voice, and develop a rhythmic body. To register or inquire about music classes, please visit http://www.MusikgartenTrinityLoneOak.com, ...

2010-08-22

The CIO Finance Summit team is pleased to announce agenda details for the upcoming technology event to be held August 29-September 1, 2010 in Scottsdale, Arizona. The CIO Finance Summit brings together CIOs and senior technology executives to discuss the latest IT topics, explore technology trends, and learn from each other's project successes and failures. The CIO Finance Summit agenda, held over two and one-half days, features case studies, panel discussions, analyst Q&A, networking opportunities, and keynote presentations. Titles of agenda sessions at the technology ...

2010-08-22

Head to The Grape at Coconut Point for a N'awlins-style feast at the 'Low Country Shrimp & Crawfish Boil Beach Party' on Sunday, August 29 at 5:00pm. As Shrimp & Crawfish are boiled in big pots on the patio guests will enjoy live funk/soul/R&B music, Barefoot wines and local Louisiana favorite, Abita Beer. Certified Jewelers of Naples will be on-hand to polish jewelry and showcase their unique Sea Life & Estate pieces. "The Shrimp & Crawfish Boil is an event dedicated to the distressed areas of our beloved Gulf Coast," said Joseph Sofia, owner of The Grape ...

2010-08-22

MEFranchising Managing Director Mohammed Alnassar today announced the collaboration with Wayne's Coffee to help the coffee chain develop new partnerships and expansion strategies. The coffee chain already has 100 outlets in 10 countries and looks to build its foot print in the Middle East. Today's announcement followed the anticipated opening of Wayne's Coffee Panorama Mall in Riyadh, the company's second unit in Saudi Arabia this year. By collaborating with MEFranchising, Wayne's Coffee is solidifying its position as the first Swedish Food and Beverage Company to ...

2010-08-22

Between 400 and 500 quality, mostly fresh-to-the-market lots from prominent local estates and private collections will be sold Labor Day Monday, Sept. 6, by Flowery Branch Auction & Antiques, located at 5540 Atlanta Highway. Flowery Branch is situated north and east of Atlanta, just off I-985, about halfway between Buford and Gainesville. "We had an enormously successful auction on Memorial Day weekend, and I expect this one to do just as well," said Dan Frey of Flowery Branch Auction & Antiques. "The key is being able to get merchandise straight out of estates and ...

2010-08-22

Phantom Tracking has announced, of today August 20, 2010 they are going to reduce the cost of their motorcycle alarm system by 15%. Phantom has surveyed thousands of motorcycle riders in regards to the affordability of a unique system like theirs and Phantom has answered their concerns. They are pleased to announce they will now offer this unit for a very low price of $499.00. Their motorcycle alarm system is the first and only one of its kind on the market today which includes an innovative crash detection and emergency response system, which keeps riders safe. The ...

2010-08-22

Prime Choice Auto Parts' Extensive Product Line Expanded with the Addition of Fuel Pump Assemblies Prime Choice Auto Parts, a leading online discount auto parts store, today announced the arrival of high quality, high value fuel pump modules to add to their expanding line of automobile parts. The fuel pump assemblies will be direct fit for vehicle specific application on all makes and models, and most importantly, they will ensure quick engine starts and outstanding fuel-delivery performance. "Our decision to expand our product line to include fuel pump assemblies ...

2010-08-22

Michael Burlew, regional managing partner of BKD, LLP's Initiatives & Subsidiaries Region, is pleased to announce the addition of Adrian Young as a senior consultant with BKD Technologies in the Microsoft Dynamics AX practice. Adrian has more than 19 years of experience performing system selections, implementations and training for financial and customer relationship management applications. Adrian is a Certified Business Resilience Manager (CBRM) who has hired, trained and coached large information technology departments. He has experience in project management and ...

2010-08-22

The bright lights, shining stars, undeniable beauty, and fabulous fashion experience that has become a staple in the urban fashion market will be presented to the masses at the first annual Urban Fashion Awards Tour. For the last ten years UFW founder, Billy D. Foster, has exhibited the best that the booming urban fashion market has to offer with the unique URBAN FASHION WEEK events. The UFW has provided a platform for designers, and performers on both the mainstream and independent sides of the industry to display their talents to the world. September 2010 will not ...

2010-08-22

Peaches, plums, and nectarines...oh my! On Sunday, September 19, join culinary mastermind LJ Wiley, executive chef and partner of Yelapa Playa Mexiana, along with noted food photographer Ralph Smith as they bid a fond "farewell to stone fruits" during a 10-course plated dinner at Ralph Smith Photography studio, located at 5226 Elm Street in Houston. "Think Spiced Peach Gazpacho with Crispy Pickled Peach, paired with a Cooper Farms Peach Bellini," says Wiley. "And that's just the first course." Maintaining the dinner party theme, each course will be paired with cocktails ...

2010-08-22

Boardman Law Firm has announced that Patrick Neuman and Jacob Frost have joined the firm as associates. "We are very excited to add Pat and Jake to the team," says James Bartzen, Chair of Boardman's Executive Committee. "Both are enthusiastic hard workers. They are a great fit for Boardman." Patrick received a J.D., magna cum laude, from the University of Wisconsin Law School, and owned a general contracting firm prior to attending law school. He will practice primarily in Boardman's Banking and Business groups. Jake received a J.D., cum laude—also from the University ...

2010-08-22

According to the National Taxpayer Advocate's semiannual report released in July, federal tax liens are up 475% since 1999. Federal tax liens are a claim against your property and are filed when a taxpayer fails to pay the back taxes owed within ten days of receiving an IRS demand for payment notice. According to JK Harris & Company, the nation's largest tax representation firm, the IRS issues tax liens to stake their claim in getting paid. "The primary function of the Internal Revenue Service is to collect revenue for the Department of the Treasury," said Troy Sholl, ...

2010-08-22

Chad Wooters is a professional architect and artist in Lombard, Illinois, who has recently self-published a book on oil painting. Thinking like an architect, he applied his construction management experience to oil painting. "The traditional way to teach painting is to focus on a specific style or technique" says Wooters. He explains "I broke the painting process down into a list of discrete tasks, just like I would do for a building project. That allows individual painters to assemble various skills in a painting process that matches their temperament and personal ...

2010-08-22

Aurigo Software Technologies Inc, a Microsoft Gold certified partner and leading software products and solutions provider in the Architecture, Engineering and Construction (AEC) vertical, strengthens its presence in the United States through its recent partnership with SBS Group. SBS Group, a Microsoft Gold certified partner will market, implement and support Aurigo BRIX across the Midwest and Eastern Regions of the US. SBS Group, headquartered in Woodbridge, NJ has offices throughout the United States and has been recognized for its leadership in the Microsoft Dynamics ...

2010-08-22

Phil Garcia, senior vice president of patient and community relations at Laser Spine Institute (http://www.laserspineinstitute.com), the leader in minimally invasive spine surgery, has announced that Laser Spine Institute Tampa will host events throughout the months of August, September and October to raise money for Susan G. Komen for the Cure. The company has designed the "We Think Pink" campaign to create competition between employees by dividing the company into teams and offering incentives for winning teams throughout the campaign. Events will include biweekly raffles, ...


Press-News.org - Free Press Release Distribution service.