2010-08-13
CMS will gladly be a sponsor of the COPCP 3rd annual Run for the Health of it, 4 mile run/walk and kid's fun run. This event is designed to raise money for the families and individuals of Central Ohio who are underserved, due to financial reasons or other hardships. It will take place on Labor Day, September 6, 2010, on the paved pathway through the Westerville Sports Complex and Heritage Park. "CMS is happy to sponsor a worthy cause," said Richard Titus, Operations Manager for CMS. "The COPCP Run 4 The Health Of It is a great cause and it is close to home for us here ...
2010-08-13
NAFA Fleet Management Association (NAFA) has retained the services of veteran fleet management expert Katherine Vigneau, CAFM, to lead the Association's education efforts. As NAFA's Professional Development Strategist, Vigneau will be responsible for identifying fleet manager education needs and recommending methods to meet those needs; directing the Association's education efforts, including seminars, products, and programs; managing NAFA's professional certification programs; leading NAFA's education partnership efforts; and serving as subject matter expert for various ...
2010-08-13
Appcon, a leader in the Australian training industry for over 20 years, launched itcertified.com.au ( http://www.itcertified.com.au ) in 2009, to meet a growing demand for online IT certification training. Their training has won multiple awards and is recognised for both its quality and range of content. Their training catalogue covers the full range of IT certification training, including Microsoft, Cisco and Project Management certifications. The online courses are delivered to your desktop, so you can study at your own pace. In the current workplace, job roles change ...
2010-08-13
Z.Bigatti has a comprehensive skin care collection, to address all areas of the body and to deliver multi-faceted, immediate results. With this addition, WWWEnterprise Inc. now offers another prestigious line of luxury products through its' Physician network of websites. Z.Bigatti is one of the top four prestige cosmetic companies on the planet, with a reputation as a leader in the luxury skincare market. Unlike, other manufactures, quality is the main focal point for Z.Bigatti, they take the time to research and develop every product which bears the Z.Bigatti name. ...
2010-08-13
Signature Baskets & Gifts has been selected for the 2010 Best of Atlanta Award in the Gift Baskets category by the U.S. Commerce Association (USCA). The USCA "Best of Local Business" Award Program recognizes outstanding local businesses throughout the country. Each year, the USCA identifies companies that they believe have achieved exceptional marketing success in their local community and business category. These are local companies that enhance the positive image of small business through service to their customers and community. Various sources of information were ...
2010-08-13
Work on Avanta's first new business centre to be opened in 2010 is progressing at such a pace that it has now opened a 'show office' at the 19,000 sq ft facility at One Fetter Lane, in the City of London. This is in response to the high level of enquiries it has already received for offices to let at the location. Refurbishment of the building, which was previously occupied by US-based law firm Edwards, Angell Palmer & Dodge, commenced in June and, when completed at the end of October, will provide high-quality serviced offices, a range of meeting rooms, as well as virtual ...
2010-08-13
Amazing Kids! (amazing-kids.org) has announced the winners of the 2nd Annual Amazing Kids!' Launch My Dream! T-Shirt Design and Essay Contest. The winners, 6 year-old Thalia Bernard and 10 year-old Remmi Smith, will receive help in launching their dreams from Amazing Kids! and their own personal "Dream Teams." Their teams will consist of collaboration partners and individuals who want to lend their support for the girls' dreams to help other kids, each in their own way. 6-year-old Thalia Bernard's dream was inspired by the startling news of Haiti's earthquake. After ...
2010-08-13
John Pittman, MD, founding medical director of The Carolina Center for Integrative Medicine and current President of the North Carolina Integrative Medical Society, will present "An Integrative Medicine Approach to Lyme and Other Tick-Borne Diseases" at this year's NCIMS conference. The event, entitled "The Nutritional and Biological Integrative Medical Treatment of Diseases" will be held on August 20-21 at the Haywood Park Hotel in Asheville, NC. NCIMS was founded in 2003 by North Carolina physicians and health professionals with a mission to provide continuing education ...
2010-08-13
Ian Wallman, Record Producer and Senior Audio Degree Lecturer at SAE Institute Oxford, has joined the panel of experts for the Guardian Careers ' What is it like to be a music producer ' live Q&A session this Thursday 12th August 1-4pm. Wallman who has over 15 years experience in the music industry including a UK top ten hit, major record and publishing deals in both the UK and USA, received an Ivor Novello nomination for the "Best Dance Single". Following a successful career in commercial radio he moved into record production, covering almost every genre from dance, ...
2010-08-13
Active WebTraffic is a professional web promotion software that includes everything you need to submit, position and promote your website to search engines and internet directories. This popular software includes a complete set of innovative tools that cover all the web promotion processes in 5 easy steps: 1. Research and select relevant keywords, 2. Optimize your web pages easily, 3. Submit to search engines and directories to increase your website visibility and PageRank, 4. Track your search engine rankings, 5. Generate professional reports. Active WebTraffic ...
2010-08-13
Discovering Profits, a local internet marketing consulting company, has announced itâEUR s Premier Mobile Text Marketing for Business Campaign for the upcoming holiday season. Discovering ProfitâEUR s Premier Mobile Text Marketing for Business Campaign is designed for all businesses who want to lower their advertising costs and dramatically increase their advertising results. Discovering Profits recently announced their partnership with Wicoup, the SMS texting platform that is a subsidiary of Tecoup. Tecoup has been recognized as the text message provider for Nascar, ...
2010-08-13
The assistance element of international healthcare is often misunderstood, but it is the engine room of any policy that determines whether clients are consistently well looked after and covered or not. It is the assistance services which all policyholders turn to as soon as they have any kind of medical problem, whether as simple as a child's ear infection or a more serious broken bone. All insurers give their clients a phone contact number which gives 365 days cover, 24 hours a day, all over the world. The job of the skilled operators manning these lines can be as ...
2010-08-13
Lanner Group, the business process improvement company, today announced that Liverpool John Lennon Airport has invested in MFlow Forecast to help with its redevelopment programme. Based on Lanner's simulation tool WITNESS, the system was developed in partnership with Human Recognition Systems (HRS), the biometrics and behaviour analytics specialist. Liverpool John Lennon Airport originally appointed HRS to help with a new GBP12.4 million re-development programme. The airport needed to prepare for a significant increase in passenger numbers and a security screening facility ...
2010-08-13
Volare JETS, a new kid on the block, has managed to make space for itself in the already crowded private jet charter space. The reason for their success lies in their unique business model. The company does not operate or maintain any aircraft of its own but works with an exclusive set of partners that do. First, this gives them the access to the best private jets available in the market. And second, it leaves them free to focus on customer service, an art they seem to have perfected. Simply put, they leverage their relationships with aircraft carriers and other service ...
2010-08-13
Whilst Blue Magic's current business is primarily the North American market it has a long term commitment to establish its brands in Europe. As its current packaging is targeted at the North American consumer Blue Magic commissioned GQ to develop the packaging for its European launch. The brief was precise i.e. (i) overcome the multi-lingual challenge without making the pack appear busy, (ii) emphasis on key benefits in a multi channel environment, (iii) ensure cross boarder appeal, (iv) create a high tech, cutting edge image, (v) final packs must create building blocs ...
2010-08-13
Perspective Magazine President & CEO Paul Mattimoe will be addressing southern Africa's most influential timeshare and fractional ownership industry participants during the Vacation Ownership Association of Southern Africa (VOASA) annual conference later this month. During the conference's first full morning of activities on August 30th, Mr. Mattimoe will debut Perspective Magazine South Africa, the only independent timeshare and fractional industry trade magazine covering the southern Africa market. "I am delighted to be given the opportunity to speak at VOASA this ...
2010-08-13
Some businesses only give out incentives as a one-time promotional offer, and some create loyalty-based programs. A loyalty-based program involves regularly giving out gifts to customers for their loyalty or employees for their performance. Robinson Rhodes offers solutions for both short-term and long-term incentive management. Superior customer service is essential for the success of any business. Incentives can be used as promotional materials for attracting new customers. Returning customers can be encouraged by loyalty rewards. In this dynamically evolving market, ...
2010-08-13
ZOTAC International, a leading innovator and the world's largest channel manufacturer of graphics cards, mini-PCs and small form factor platforms, today announces the latest enhancements to the award-winning ZOTAC H55-ITX WiFi (H55ITX-A-E) for improved performance and added features - the new ZOTAC H55-ITX WiFi (H55ITX-C-E). New to the ZOTAC H55-ITX WiFi (H55ITX-C-E) is enhanced power delivery and USB 3.0 technology. The ZOTAC H55-ITX WiFi (H55ITX-C-E) improves upon the previous H55ITX-A-E with an enhanced power delivery system that supports high-performance Intel Core ...
2010-08-13
Urschel now offers part kits for existing Model CC-D Cheese Shredders already in the field. New part kits increase the size of the enclosure surrounding the cutting zone. The larger enclosure promotes a smoother product flow with a larger discharge area, so higher capacities are achieved, and product build-up issues are diminished. The current CC-D enclosure measures approximately 22.8 inches in diameter. Different styles of available part kits significantly increase this dimension to 26 inches or 32 inches, depending on set-up ordered. "This new development is something ...
2010-08-13
Petitude, Australia's FUN and VALUE online pet store selling wide range of pet products like dog clothes, dog shoes, dog kennels, cat trees scratch post, pet stroller and rabbit hutch, is very grateful to be part of a special campaign to help Dog Rescue Newcastle raise funds for the surgery of a local dog named Elly. Elly is a tiny Shih Tzu, approximately six years old rescued by Dog Rescue Newcastle a few weeks ago. After Dog Rescue Newcastle rescued Elly from the pound, her vet check revealed that she needed surgery to repair the kneecaps on both of her back legs. ...
2010-08-13
The German registrar InterNetX, an established provider of domain products and hosting solutions, today announced it is supporting the Fedora Project by providing hardware and infrastructure for distributing Fedora software and services to European users. The Fedora Project, a Red Hat sponsored and community-supported open source collaboration, delivers one of the most popular Linux-based operating systems around the globe. Fedora is committed to remaining at the cutting edge of technological development by harnessing the power of a community of volunteers who are dedicated ...
2010-08-13
With the rising importance of social media, businesses need to keep up with the various social avenues in order to remain fully competitive. In response, a new series of Social CRM Workshops are being hosted by DMC Software Solutions, leading Sage (UK) Business Partner and Overall Sage Circle of Excellence Winner 2009. Social Media has changed the way customers engage with brands, with many customers now trusting brands less and the opinions of their online peers more. Therefore, to remain competitive in this "Digital Age" organisations need to change the way they engage ...
2010-08-13
CI Radar, a provider of competitor intelligence software and services, has just released a new dashboard covering the vendors mentioned in the Gartner report, "Magic Quadrant for IT Project and Portfolio Management" authored by Daniel B. Stang. Thirty-one vendors are covered in the report with Planview, CA, Compuware, HP, Microsoft and Oracle found within the leaders segment. Competitor research normally requires tedious and time consuming tasks to complete. But with CI Radar's dashboard the data collection, filtering and categorization of information is completed automatically. ...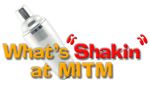 2010-08-13
A new monthly feature on Martini in the Morning is having their resident bartenders from Daddy-o's Martini in on a Friday of each month to introduce their latest vintage cocktail discoveries and new creations live on the air. They are creating cocktails the way they were intended to be made from vintage cocktail recipes. They are sharing recipes for classic cocktails, punches, juleps, sours, and smashes. The show will be live at 9:00am PST on August 13 with John Apodaca in studio demonstrating his vintage cocktail and displaying why he has a reputation for caring about ...

2010-08-13

The Liberty Mutual Invitational Golf Tournament, being held October 18, 2010 at Golfcrest Country Club in Pearland, TX, will benefit Forgotten Angels, a Pearland-based non-profit that provides care and support to adults with developmental and physical disabilities. The 18-hole amateur charity golf tournament is being hosted by E-Z Line Pipe Support, LLC. Proceeds from the tournament will be used to build Forgotten Angel's 16th home which is reserved for several young ladies with extensive physical disabilities. "The Sharondale Residence" has been designed to improve ...


Press-News.org - Free Press Release Distribution service.