2010-08-21
While most parents focus their attention on school clothes and supplies, Dr, Eric Siani prepares for student examinations, teeth under attack from junk food and damage from the hard candy that kids love. Dr. Eric Siani has his calendar marked. With Palmdale schools starting back, his schedule fills up with appointments for checkups. Most parents coordinate routine checkups like dental and eye exams with the school calendar. In the case of Dr. Eric Siani, a summer of poor hygiene, junk food and infrequent flossing brings a steady stream of cavities through his office. Another ...
2010-08-21
Jeff Davis Bank, one of the first financial institutions in the country to launch Kasasa , the first and only collection of bank accounts that actually takes an interest in account holders, today introduces the most innovative account on the market, Kasasa Tunes . Kasasa Tunes is a free checking account that gives consumers free downloads from iTunes every month. It is designed for those with a passion for music and media, who want to be rewarded with free downloads, including music, books, movies and iPhone or iPod applications. "For those that want something different ...
2010-08-21
Assisted Living Locators Lawrenceville is a Lawrenceville based service enterprise announced the sponsorship of the ACMA Georgia Chapter Hospital Case Management Conference. Assisted Living Locators helps families within the Lawrenceville Community dealing with assisted living needs. Assisted Living Locators Lawrenceville is a free service that acts as a guide in the sea of choices by providing assessments, analysis of options and guidance throughout the selection process of assisted living services no matter what your needs are. Assisted Living Locators Lawrenceville will ...
2010-08-21
Health Market Science has been named to the 2009 Deloitte Fast 50 for Greater Philadelphia. A 211% increase in revenues from 2004 to 2008 resulted in a 27th place ranking for Health Market Science. The Greater Philadelphia Fast 50 award program is sponsored by Deloitte and recognizes the fifty fastest growing technology, media, telecommunications, life sciences and clean technology companies in the Greater Philadelphia region based on percentage of fiscal year revenue growth over five years. To qualify, operating revenues must be at least $50,000 USD for 2004 and ...
2010-08-21
Dana Jennings, CEO of The NC Center for Women in Public Service (NCCWPS), a nonpartisan organization that prepares women for elected and appointed offices statewide, hosted its 7th annual Commencement Ceremony for the graduates of its Women in Office Institute on July 17. The Women in Office Institute is an interactive, skills-and-confidence-building program spread over two extended weekends where North Carolina women hone their leadership skills, prepare for political campaigning, and develop tools for effective and ethical public service. The 2010 Graduates are: Holly ...
2010-08-21
When Wall Street heads south, investors head straight to precious metals - especially silver and gold coins like the ones to be auctioned by Stephenson's Auctioneers & Appraisers on Friday, Aug. 20th, commencing at 4 p.m. Eastern Time. More than 500 lots will be offered in the sale, with the great majority being the types of coveted American gold and silver coins that are so highly sought after by today's collectors. Highlights among the gold issues are an 1899 $10 coin, as well as 1880-S, 1886-S, 1897 and 1881 $5 coins. Other important gold coins to be auctioned are ...
2010-08-21
People's Financial Advisor (PFA) http://www.peoplesfinancialadvisor.com , a leading provider of online fiduciary financial planning services, today unveiled that its Financial Plan includes specific guidance which investments to make inside people's IRA accounts. Mr. Robert Schumann, Chief Advice Officer at People's Financial Advisor explains: "Employees that change jobs and roll over their 401k plan or other employer sponsored retirement account to an IRA account are lost. While employed they could get help with investment decision through their employer. Now they ...
2010-08-21
The Central Virginia Chapter of the National MS Society is hosting its third annual Women on the Move luncheon, sponsored by Sheltering Arms Rehabilitation Center, on Thursday, September 16th at the Jefferson Hotel from 11:30am to 1:30pm. The two-hour event, dubbed "Dancing MS Goodbye," will have a ballroom dancing theme, a silent auction and a holiday party wear fashion show presented by Wardrobe. Amy Lacey, host of Good Morning Richmond on WRIC-TV8, will be a guest model for the fashion show and the keynote speaker will be Leslie Shelton, who will share stories of her ...
2010-08-21
Cats normally breed between February and October but the mild winter of 2008/9 extended the season and this summer's warmth and long daylight hours has accelerated the breeding cycle. Pregnancy lasts 63 days and can result in an average of four to six kittens per litter. Cats Protection recommends neutering cats from four months of age to prevent litters of unwanted kittens and keeping up to date with parasite treatment and vaccinations to ensure cats stay healthy. But not all of the cats at shelters are abandoned as, during the summer, pets also go walkabout. Maggie ...
2010-08-21
Great Hotels Organisation (GHO: http://www.ghorg.com), the London-based hotel sales and marketing alliance representing 4 and 5 star hotels under the brands Great Hotels of the World (http://www.ghotw.com) and Special Hotels of the World (http://www.shotw.com) is pleased to announce the launch of a brand new website for meeting planners (http://www.ghovenuefinder.com). The new website is designed specifically for organisers of meetings and incentives to assist them in finding and booking a suitable venue. Each of GHO's member hotels belonging to the Meetings & Incentive ...
2010-08-21
Infinit Outsourcing co-founder, Richard I. Eldridge, recently spoke at the Healthcare Information Management Outsourcing Services Conference held last August 10, 2010 at the Crowne Plaza Hotel. Richard served as one of the industry expert panelists during the event alongside the other leading outsourcing providers. Speaking on the occasion, Richard commented, "There is tremendous opportunity currently in the healthcare outsourcing vertical and as of June 2010 we are ahead of business plan and confident we will meet our budgeted growth along this specialized vertical ...
2010-08-21
"Running faster on the business owner's treadmill simply does not work," says business freedom fighter Richard Keeves, founder of the new online business service My Business Freedom. "It may be easy enough to start or buy a small business, but building it as a business and not just 'self employment' is often a different thing altogether. Self-employment in your own business can become like a treadmill, and it can be very painful to get off it - unless you re-shape the business first." According to Mr. Keeves, business owners don't necessarily see themselves as 'courageous ...
2010-08-21
LG Electronics (LG), the global leader and technology innovator in mobile communications, sponsored, for the 2nd year running, the annual dancing competition, "Dance KO", in coordination with the International Dancing Organization (IDO). The 2nd annual youthful event took place at Exit Club, on the Airport Road, on 7 August 2010. Dance KO competition boasted four types of dancing, hip hop, break dance, Latin and contemporary, targeting the youth from ages 18 to 25 years. The 6 dance teams, on their part, seized the dynamic opportunity to show their abilities, talents ...
2010-08-21
Straying from yellow gold based jewelry is a growing trend among jewelry stores worldwide. With one of the largest selections of custom-made fine jewelry and diamonds, David & Sons Fine Jewelers works ensure that each of its clients are educated in the choices of white metals before selecting the perfect piece. "Many clients walk into our store asking for 'silver' pieces for their necklaces, bracelets and rings, not knowing that they have multiple options" said Emil Elghanian, Owner of David & Sons Fine Jewelers. "As their jeweler, we believe it is our duty to inform ...
2010-08-21
What is the best sleep apnea treatment? It is not CPAP, according to a recent study that showed 60% of patients abandon CPAP use. At least it is not the best treatment for the 60% of patients who abandoned it. This does not mean CPAP is not the most effective treatment, what it means is no matter how effective a treatment may be, it is a poor treatment if it is not used. Oral appliances are an extremely effective treatment for mild to moderate sleep apnea but less effective for morbidly obese patients and those with severe sleep apnea. Oral appliances are the "Best ...
2010-08-21
Many alternative music fans are likely to book Paris hotels for next month's Fever Ray concert. Taking place on Thursday September 9th, the event will give people staying in the French capital a chance to see cult Swedish singer Karin Dreijer Andersson perform live. Best known as one half of acclaimed electronic duo The Knife, Andersson took on the name Fever Ray for her solo project, which she launched with a self-titled album in 2009. Singles such as If I Had a Heart and When I Grow Up are expected to feature in the set. The Paris concert was originally due ...
2010-08-21
The best discount website has acquired many new offers and deals that allow families to save some much needed cash on dining out this year. There are around 500 different brands featured on the website and with so many deals available; it is easy to find something to suit everyone. The fantastic new Frankie & Bennys vouchers will go a long way to help families to save money this summer and there are deals on offer this week such as kids eating for free. The current offers are available to use at airports around Britain and are ideal for families heading off on a holiday. ...
2010-08-21
Milan's annual celebration of independent cinema returns next month for ten days of screenings, special guests and other activities. Running from September 10th to 19th, the Milano Film Festival is held at venues around the city, with the main competition screenings taking place at the Teatro Strehler. The festival is now in its 15th edition and has a reputation for attracting up-and-coming film-makers from around the world to the best luxury hotels Milan has to offer. Several awards are handed out to the entrants, including gongs for best feature film, best short ...
2010-08-21
People staying in Naples hotels will soon have an opportunity to view a new exhibition based on the theme of "energy in art". Transparency - Art for Renewable Energy is due to open at the Italian city's Museo d'Arte Contemporanea Donna Regina, also known as the Madre, on September 15th. Featuring artistic responses to the development of renewable power sources, the show includes a host of Italian and international works. Artists who contributed to the project include Alberto Garutti, Christiane Lohr, Liliana Moro, Yoko Ono, Taro Shinoda and Nari Ward. In the ...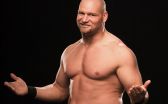 2010-08-21

EXW (Elite Xtreme Wrestling) presents The Day The Earth Stood Still at Marquee Theatre at 730 N. Mill Ave., Tempe, AZ on September 10 from 6:00pm to 10:30pm. (PHOENIX) Exw Underground Professional Wrestling takes Arizona by storm featuring former WWE, WCW, TNA and NWA stars making surprise appearances at their shows. Wrestling fans will be shocked, surprised and pleased as EXW hits the mat with high flying, superstar actions on September 10th 2010 at the Marquee Theater. Headlined by former WWE Intercontinental, European, and Tag Team Champion, Val Venis is set to face ...

2010-08-21

Currently it is a rarely understood fact that although a townhouse is a more appealing purchase than a condo by typical cosmetic appearance, a condo owner spends half or more of what a townhouse owner would spend on their home a year. The following information will help you understand why: The latest article produced by the company CondoInsuranceRates.com entitled "Insurance for a Condo vs. Insurance for a Townhouse," gives the public the truth about the long term costs of owning a condominium to the long term costs of owning a townhouse in today's generation of business ...

2010-08-21

Gap Adventures (www.gapadventures.com) has been honoured as one of North America's 50 Most Engaged Workplaces by employee-recognition firm I Love Rewards. The annual award recognizes top employers that display leadership and innovation in the engagement of their employees. The tour operator was singled out for its dedication to work-life balance and staff extra-curricular pursuits such as sports, yoga and regular morale-boosting events--hump night drinks being one of the most popular--as well as several employee development programs such as cross-departmental exchanges. ...

2010-08-21

Metal Works and Improvements roofing company of Raleigh announced today that they will be exhibiting at the American Consumer Home, Spa and Landscape Show in the Raleigh Convention Center on September 10-12. Metal Works invites you to visit them at Booth #244. "We look forward to meeting people at the American Consumer Home Show," said David Logue, Vice President of Metal Works. "We will be displaying several metal roofing profiles including corrugated metal, stone-coated steel, and standing seam roofing with plenty of Energy Star rated colors that qualify for the Simulus ...

2010-08-21

Jagged Peak, Inc., Jagged Peak Inc., a leading provider of eCommerce software and supply chain solutions announced today its participation at the 2010 Shop.Org Annual Summit to be held September 27-29 at the Gaylord Texan Hotel and Convention Center in Dallas, Texas. The Shop.org Annual Summit is the premier event for online and multichannel retail leaders and regularly proves to be the best networking opportunity and learning environment for the digital retail community. The programming for the Annual Summit includes tactical and strategic breakout sessions, themed ...

2010-08-21

Figures released from car finance specialist www.CarLoan4U.co.uk has shown how hatchbacks are the most popular choice of vehicle when people are applying for car finance. The top 10 most popular cars by application*: 1. Peugeot 207 S Hatchback 2. Vauxhall Vectra CDTI Hatchback 3. Mini Cooper Hatchback 4. FIAT Punto Active hatchback 5. BMW 118D SE Hatchback 6. Citroen C1 Rhythm Hatchback 7. Renault Clio Dynamique Hatchback 8. Ford Focus ST-2 Hatchback 9. Citroen Picasso Estate 10. Mazda 6 TS Hatchback Ryan Dignan, Director from CarLoan4U, says: "Apart from ...


Press-News.org - Free Press Release Distribution service.